Fishing At Eagle Lake In Northern CA
What to fish for...
Guide to fishing for rainbow trout and Eagle Lake trout at Eagle Lake in California.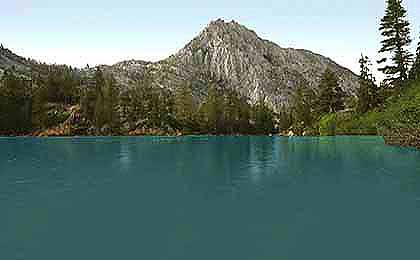 This cold-water fishery, offering rainbow trout and Eagle trout fishing is a place to relax, unwind and enjoy some good old trout fishing. Eagle Lake 24,000 surface-acre feet of natural beauty, located in the northeast part of the state, nearby Susanville, CA. Depending on weather conditions, the lake closes for winter in early winter and re-opens in late May.
Eagle Lake, situated in the northeastern part of California, is a renowned destination for fishing enthusiasts. The lake is famous for its trophy-sized trout, particularly the Eagle Lake Rainbow Trout. These trout are known for their vibrant colors and impressive size, attracting anglers from far and wide. The unique environment of Eagle Lake, characterized by alkaline waters and abundant food sources, contributes to the growth and health of these magnificent fish.
Anglers at Eagle Lake can also target other fish species, including smallmouth bass, largemouth bass, and catfish. The bass populations in the lake provide exciting opportunities for bass fishing, with both smallmouth and largemouth bass known for their fighting ability and impressive size. Catfish, particularly channel catfish, can also be found in the lake, adding to the variety of fishing experiences available.
Boating is a popular activity at Eagle Lake, allowing anglers to explore the vast waters and access prime fishing spots. The lake has several boat ramps where visitors can launch their fishing boats, pontoons, and kayaks. The expansive surface area of the lake provides ample room for boating enthusiasts to enjoy their time on the water and search for their preferred fishing locations.
Camping is a popular option for those looking to fully immerse themselves in the beauty of Eagle Lake. The lake offers camping facilities with designated campgrounds equipped with amenities such as picnic areas, fire pits, and restrooms. Whether you prefer tent camping or RV camping, there are options available to accommodate different preferences. Camping near the lake allows anglers to enjoy peaceful evenings, wake up to stunning views, and maximize their time on the water.
Eagle Lake is not only a paradise for anglers but also offers a range of recreational activities for outdoor enthusiasts. The surrounding area provides opportunities for hiking, birdwatching, and wildlife viewing, allowing visitors to appreciate the natural wonders of the region. Additionally, the lake's pristine waters are perfect for swimming, kayaking, and paddleboarding, providing a refreshing escape during the warmer months.
With its impressive trout population, diverse fish species, boating opportunities, and camping facilities, Eagle Lake stands as a top-tier destination for fishing and outdoor recreation in California. Whether you're an avid angler targeting trophy trout or simply seeking a tranquil camping experience surrounded by breathtaking scenery, Eagle Lake offers an unforgettable adventure in the heart of nature.
Primary fish species residing in Eagle Lake.
Click images for fishing tips and details about each species.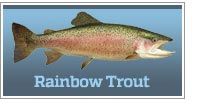 Eagle Lake Amenities
Marina: YES
Boat Rental: YES
Boat Launch Ramp: YES
Campgrounds: YES
RV Hookups: YES
Lodging: NEARBY
Convenience Store: YES
Bait & Tackle: YES
Restaurant: NEARBY
Today's Weather & Forecast
Fishing Boat Rentals
Eagle Lake Marina
Rentals: Fishing boats and pontoons
530 825-3454
Marinas
Eagle Lake Marina
Boat Harbor Rd
Susanville, CA 96130
530 825-3454
Public Boat Launch Ramps & Landings
Eagle Lake Marina Boat Ramp
Located in the southeast corner of the lake, off Boat Harbor Road, this is a one-lane, concrete ramp with a dock and gravel parking.
Stones Landing Boat Launch Ramp
Located in the northwest corner of the lake, off Stones Road, this is a two-lane, concrete ramp with a dock and paved parking.
Click here for a California fishing license.
Campgrounds & RV Parks Nearby
Eagle Lake RV Park Campground - 530 825-3133
Rocky Point East Campground - 530 257-0456
Christie Campground - 530 825-3212
Aspen Grove Campground - 530 825-3454
Eagle Lake CA Map - Fishing & Camping Areas
Lake Video
Contact Information
Eagle Lake
Eagle Lake Recreation Area
PO Box 1771
Susanville, CA 96130
530 825-3454
Fishing lakes in each state.
Eagle Lake in Northern California.
Rainbow trout fishing in northeast CA.
Fishing at Eagle Lake, in California.