The Best Fishing Spots For Catfish In Kansas
Guide to fishing for flathead, blue and channel catfish in KS.
Kansas is a great destination for catfish fishing, offering ample opportunities to target three main species: channel catfish, flathead catfish, and blue catfish. These formidable fish provide exciting angling experiences and can be found in various lakes, rivers, and reservoirs throughout the state.
Channel catfish are the most common catfish species in Kansas and are widely distributed in both natural and man-made bodies of water. Anglers can target channel catfish in lakes, reservoirs, and rivers using a variety of techniques, such as bottom fishing with prepared baits, cut bait, or live bait. Channel catfish are known for their strong fighting ability and their willingness to bite, making them a favorite among catfish anglers.
Flathead catfish, also known as "yellow cats," are highly prized for their impressive size and challenging nature. These powerful fish can grow to immense proportions, providing anglers with thrilling battles when hooked. Flathead catfish are typically found in larger rivers and reservoirs, where they seek out deeper holes, submerged structures, and rocky areas. Anglers often use live bait, such as large minnows or small sunfish, to entice these voracious predators.
Blue catfish, known for their size and strength, are another sought-after species in Kansas. While not as abundant as channel catfish, blue catfish can be found in select reservoirs and river systems. These fish can grow to exceptional sizes, with specimens weighing over 100 pounds not uncommon. Anglers targeting blue catfish often employ techniques such as drift fishing with cut bait, fishing with large live bait, or using heavy tackle to handle the sheer power of these trophy fish.
Kansas boasts numerous catfish fishing hotspots, including the Kansas River, Missouri River, Milford Reservoir, and Tuttle Creek Reservoir, among others. These bodies of water offer prime catfish habitats, with their deep channels, submerged structures, and abundant food sources. Whether fishing from the shore, a boat, or a kayak, catfish enthusiasts can enjoy the thrill of hooking into these hard-fighting fish in the picturesque settings of Kansas.
Catfish fishing in Kansas is not only popular among locals but also attracts anglers from neighboring states and beyond. The combination of scenic waterways, a healthy catfish population, and the potential for trophy-sized catches make Kansas an ideal destination for catfish anglers seeking an unforgettable fishing experience. Whether it's battling a giant flathead, reeling in a feisty channel catfish, or landing a monstrous blue catfish, Kansas catfish fishing offers excitement and satisfaction for anglers of all skill levels.
Catfish Fishing Lakes in Kansas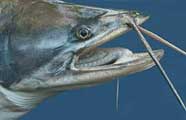 They're everywhere. They're everywhere. Virtually all waters in Kansas have one or more species of catfish. The best stringers of catfish continue to come from major lakes including Big Hill Lake, Cheney Reservoir, Clinton Lake, Coffey County Lake, Council Grove Lake, El Dorado Lake, Elk City Lake, Fall River Lake, Hillsdale Lake, John Redmond Reservoir, Kanopolis Lake, Keith Sebelius Lake, Kirwin Reservoir, La Cygne Lake, Lovewell Reservoir, Marion Reservoir, Melvern Lake, Milford Lake, Perry Lake, Pomona Lake, Toronto Lake, Tuttle Creek Lake, Waconda Lake, Webster Reservoir, Wilson Lake and Winfield City Lake.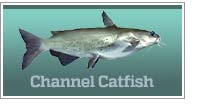 World record: 58 lbs 0 oz
State Record: 36.5 lbs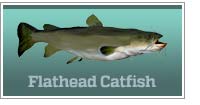 World record: 123 lbs 9 oz
State Record: 123.0 lbs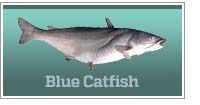 World record: 143 lbs 0 oz
State Record: 102.8 lbs
Click the images and links above for species details.
What's the best bait for catfish in Kansas?
Choose from the top 5 all-time catfish baits and try them on local waters. Appealing to the keen sense of smell and taste could turn a so-so day into a memorable event.
Kansas State Record Catfish
The state record channel catfish was caught from Mined Land.
The state record flathead catfish came from Elk City Reservoir.
The state record blue catfish came out of the Missouri River.
There are many species of catfish and even more ways to catch them. Adults range in size from less than a pound to hundreds of pounds. Catfish are found in all types of water including ponds, streams, lakes and rivers throughout Kansas. There are even species which spend a limited amount of time on dry land. Big giant catfish put up a very noble fight once hooked.
Catfish Fishing Video
Additional catfishing information resources.
U.S. Catfish Anglers Tournaments
Most catfish are considered bottom feeders to one extent or another. They will generally eat anything that can get in their mouth. Their strongest sense is smell which they use to locate potential food sources. Capitalizing on this sense is the primary weapon in your search for these creatures. Aggressive catfish have been caught on most types of fast moving bass lures so don't under estimate their ability to catch live bait.
Information for states with catfish.
KANSAS