North Carolina Fishing Organizations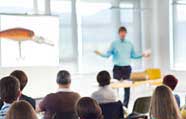 These fishing organizations are headquartered in North Carolina, or have affiliated membership activities here. By participating in fishing organization functions one can learn valuable information about fishing in general as well as specific information about fishing in your area.

Fishing clubs and organizations in NC.
North Carolina Youth Fishing Information
North Carolina Student Angler Federation
The NC SAF is a non-profit organization dedicated to increasing fishing opportunities and environmental awareness for students, youth and schools through competition, scholarships, education, and mentoring opportunities. We hope to create a passion for the outdoors for the students and their families.
NC SAF Director: 910 705-0641
Email: BrianEnnis@NCSAF.com
Get Kids Fishing Foundation NC
North Carolina Regulatory Agencies
North Carolina Fisheries Association, Inc.
The issues faced in NC threaten not just the industry, but also the consumer's ability to find fresh North Carolina seafood and our coastal communities. NCFA is committed to find solutions to these pressing problems and make sure North Carolina fishermen endure for generations to come.
North Carolina Fishing Clubs & Tournaments
Leesville BASSMasters
Email: leesvillebassmasters@gmail.com
We are a well established bass fishing club in Raleigh, NC. Our club was founded on the principles of open competition, integrity, and sportsmanship. We're open to novice and experienced anglers alike. If you'd like more information, visit our website or email us.
Johnston County fishing Club
Newly formed Crappie and Bass club. New members welcome. Contact Ron Barefoot at 919-524-9617 or ronbarefoot@earthlink.net
Fairfield Harbour Fishing Club
Contact: Lawrence Knapp - 252 634-3018
Email: fhfc@suddenlink.net
The Fairfield Harbour Fishing Club has over a hundred members and sponsors numerous tournaments near New Bern throughout the year. Membership is open to all.
Catfish Anglers Association
Contact: James McKenzie - 910-988-3616
Email: director@catfish-anglers.org
The purpose of Catfish Anglers Association is to improve the catfish fishing skills of its individual members through the friendly-shared exchange of knowledge and experiences. CAA serves as a dynamic and effective link with other angler organizations and their members and the community in order to promote the principals and purposes of environmental responsibility, species promotion, and community service.
Outer Banks (OBX) Anglers Club
Contact L. Pace Mimms at 252 722-2461
PO Box 7457, Kill Devil Hills, NC 27948
Located on the outer banks of North Carolina, we are based in Kill Devil Hills, NC. We are a group of recreational fisherman with interest in in-shore and off-shore fishing.
Support North Carolina organizations that promote the sport of fishing, safety and conservation.
Connect with fishing organizations, by state.
Connect us with local fishing organizations.
If you are aware of an organization related to fishing in North Carolina, for listing here, contact us.
NORTH CAROLINA