Guide To Great Choices For Fishing In Washington DC
All about fishing in District Of Columbia
Washington DC may not be the first place that comes to mind when thinking about fishing, but it offers a surprisingly diverse range of fish species for anglers to pursue. The city's waterways, including the Potomac River and its tributaries, host a variety of fish species, making it a unique urban fishing destination.
In the warm water fisheries, anglers can target species such as largemouth bass, smallmouth bass, striped bass, channel catfish, blue catfish, and flathead catfish. These warm water species are more active during the spring, summer, and fall months, providing ample opportunities for anglers to reel in some impressive catches.
In addition to the larger rivers, Washington DC is home to numerous ponds and lakes, many of which are stocked with various fish species, including bluegill, sunfish, perch, and crappie. These smaller water bodies provide accessible and family-friendly fishing opportunities within the city's parks and recreational areas.
Whether you're an avid angler looking for a challenging catch or a novice seeking a fun fishing experience, Washington DC's fishing scene has something to offer. The city's unique blend of urban and natural environments makes it a surprising and exciting fishing destination for both residents and visitors alike. Just remember to check local fishing regulations and obtain any necessary permits before casting your line in the waters of the nation's capital.

Fishing Waters in Washington DC
Fishing in the District may be limited, but does offer quality fishing. The Potomac River, its tributaries and Rock Creek make up all serious fishing. There are no lakes to speak of so all information posted herein will pertain to these fisheries.
Here, you can fish for largemouth bass, smallmouth bass and bluegill in local waters.
DC Fishing Lakes & Species

For a detailed list of primary fish species in DC, plus state fish records, see the list below.
Fishing lake sizes and locations in the state.
The Potomac River runs the western border of the district, top to bottom of the state. Tributaries run through the southeast corner of the district.
Rock Creek runs from the far-upper corner of the district to the southwestern corner of DC where it flows into the Potomac River.
Fish Species & State Records in Washington DC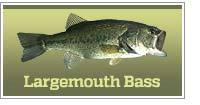 World record: 22 lbs 4 oz
State Record: Vacant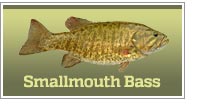 World record: 11 lbs 15 oz
State Record: Vacant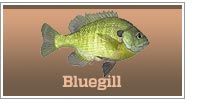 World record: 4 lbs 12 oz
State Record: Vacant
Click the images and links above for species details.
Additionally, channel catfish, blue catfish, white catfish, black crappie, white crappie, walleye, green sunfish, longear sunfish, pumpkinseed sunfish, redbreast sunfish, white perch, yellow perch, striped bass and muskie can be caught from The Potomac River.
Click here for a Washington DC fishing license.
Washington DC Fishing
All About Fishing wishes you the very best with your fishing endeavors in the District of Columbia.

Fish for big bass
Excellent largemouth and smallmouth bass fishing opportunities are available to anglers.
Fishing in all states
WASHINGTON DC