Fishing At Wononscopomuc Lake
AKA: Wononscopomuc Lake
What to fish for...
Guide to fishing for largemouth bass, smallmouth bass, rainbow trout, brook trout, brown trout, bluegill, pumpkinseed sunfish, yellow perch and chain pickerel at Wononscopomuc Lake in Connecticut.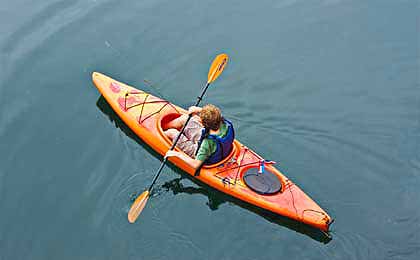 A beautiful setting is just the first of many traits you'll come to enjoy when you visit Wononscopomuc Lake, a 350-acre lake located in the far northwest corner of the state at Lakeville.
Wononscopomuc Lake, located in Lakeville, Connecticut, is a picturesque and popular fishing destination known for its pristine waters and abundant fish population. This 91-acre lake offers anglers a tranquil and productive fishing experience amidst its scenic surroundings.
One of the popular fish species found in Wononscopomuc Lake is trout. The lake is stocked with both rainbow trout and brown trout, making it an ideal spot for trout fishing enthusiasts. Anglers can try various techniques such as fly fishing, spin casting, or bait fishing to entice these prized game fish. The cooler months, particularly spring and fall, tend to provide excellent fishing opportunities as the water temperatures are more favorable for trout.
In addition to trout, Wononscopomuc Lake is also home to other fish species such as largemouth bass, smallmouth bass, and various panfish species including perch and sunfish. Bass fishing enthusiasts can explore the lake's shorelines, submerged structures, and weed beds in search of these sought-after game fish. Anglers often use a variety of lures such as plastic worms, crankbaits, or topwater plugs to target bass.
Boating is permitted on Wononscopomuc Lake, allowing anglers to access different areas of the lake and find their preferred fishing spots. Anglers can bring their motorized or non-motorized boats, such as canoes, kayaks, or rowboats, to fully enjoy their fishing experience on the lake. However, it's important to adhere to the boating regulations and safety guidelines to ensure a safe and enjoyable outing.
Camping facilities are not available directly at Wononscopomuc Lake, but there are nearby campgrounds and state parks where anglers can find camping amenities. These locations offer a range of accommodations such as tent sites, RV hook-ups, picnic areas, and access to hiking trails, providing a comfortable and convenient camping experience during your fishing trip.
When planning a fishing trip to Wononscopomuc Lake, anglers should familiarize themselves with the fishing regulations specific to the lake, including size and creel limits for different fish species. It's important to follow these regulations to sustain the fish population and maintain the overall health of the fishery.
Wononscopomuc Lake in Connecticut provides anglers with a serene and rewarding fishing experience, with its diverse fish species, scenic surroundings, and boating opportunities. Whether you're targeting trout or bass, Wononscopomuc Lake offers a tranquil setting for anglers to enjoy a memorable fishing adventure in the heart of nature.
Anglers can explore 3 miles of shoreline in search of trout, largemouth bass, chain pickerel, yellow perch and sunfish. Salisbury Town Grove is a good place to start your visit as it has docks, beaches, a jetty for fishing from the bank, and a boat launch ramp. Boat motors are limited to 10 HP or less, so the lake is popular for kayaks, rowboats and canoes.

Primary fish species residing in Wononscopomuc Lake
Click images for fishing tips and details about each species.
Wononskopomuc Lake Amenities
Marina: NO
Boat Rental: NO
Boat Launch Ramp: YES
Campgrounds: NO
RV Hookups: NO
Lodging: YES
Convenience Store: YES
Bait & Tackle: NO
Restaurant: YES
Today's Weather & Forecast
Public Boat Launch Ramps & Landings
Salisbury Town Grove Boat Launch Ramp
Located mid lake, on the north side of the lake, off Ethan Allen Street, this is a one-lane, concrete ramp with a dock and gravel parking.
Click here for a Connecticut Fishing License.
Campgrounds & RV Parks Nearby
No camping or RV parks are close by.
Wononscopomuc Lake CT Map - Fishing & Camping Areas
Lake Video
Contact Information
Wononscopomuc Lake
Salisbury Town Grove
42 Ethan Allen St
Lakeville, CT 06039
860 435-5185
Fishing lakes in each state.
Wononscopomuc Lake in CT
CONNECTICUT


Fishing for trout, bass and pike in northwest CT.
Wononscopomuc Lake, in Connecticut.