Guide To Fishing At Agency Lake
AKA: Agency Reservoir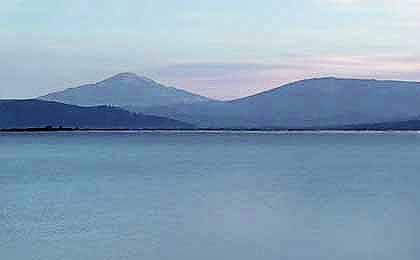 Known for its population of Great Basin redband trout, Agency Lake also touts healthy populations of rainbow trout, sunfish, perch and salmon. This large, 7,200-acre lake is located in the southwest part of the state, at Chiloquin, OR.
Located in southern Oregon's Klamath County, Agency Lake is a scenic and productive fishing destination. The lake offers a variety of fish species, making it a popular spot for anglers of all skill levels. One of the primary attractions of Agency Lake is its abundance of trophy-sized redband trout. These native trout are known for their beautiful colors and strong fights, providing anglers with an exciting challenge. Anglers often target redband trout using fly fishing techniques, including dry flies, nymphs, and streamers.
In addition to redband trout, Agency Lake is home to other popular fish species such as largemouth bass, smallmouth bass, and yellow perch. Bass fishing enthusiasts will find plenty of opportunities to cast their lines and pursue these feisty fish. Casting with a variety of artificial lures such as crankbaits, soft plastics, and jigs can be effective in enticing bass. Anglers targeting yellow perch often use bait such as worms or small minnows near submerged structures.
Boating is a common activity on Agency Lake, providing anglers with easy access to different fishing areas. Whether using a motorboat, kayak, or canoe, anglers can explore the lake's various coves, channels, and weed beds in search of their desired fish species. It is important to be aware of any boating regulations, such as speed limits or wake restrictions, and to prioritize safety on the water.
Camping facilities are available near Agency Lake, making it a convenient destination for anglers who wish to extend their fishing trips. The surrounding area offers campsites and RV parks where anglers can set up their bases and enjoy the serene natural surroundings. Camping near Agency Lake allows anglers to maximize their fishing time and immerse themselves in the beauty of the region.
When planning a fishing trip to Agency Lake, it is essential to familiarize yourself with the local fishing regulations, including any size and bag limits for the target species. Additionally, practicing catch-and-release and respecting the environment help maintain the sustainability of the fish population and preserve the quality of fishing experiences for future generations.
With its diverse fish species, scenic beauty, and recreational opportunities, Agency Lake in Oregon is a wonderful destination for fishing enthusiasts. Whether you're pursuing redband trout, bass, or perch, or simply enjoying the peacefulness of the lake, Agency Lake provides a memorable fishing experience in the heart of Oregon's natural splendor.
Fishing enthusiasts will find over 25 miles of shoreline to investigate in search of schools of fish. When the lake is full, there are multiple access points for fishing from the bank. Camping, lodging and restaurants are all nearby. Kayaks and canoes are an ideal watercraft for fishing some of the shallow waters, especially when water levels are down. Lots of vegetation in the water makes a great home for fish and baitfish alike.

What to fish for...
Fishing for rainbow trout, pumpkinseed sunfish, yellow perch and kokanee salmon at Agency Lake in Oregon.
Primary fish species residing in Agency Lake
Click images for fishing tips and details about each species.
Agency Lake Amenities
Marina: NO
Boat Rental: NO
Boat Launch Ramp: YES
Campgrounds: YES
RV Hookups: YES
Lodging: YES
Convenience Store: NO
Bait & Tackle: NO
Restaurant: NEARBY
Today's Weather & Forecast
Public Boat Launch Ramps & Landings
Henzel Park & Public Boat Launch Ramp
Located mid lake, east side, off Modoc Point Road, this is a two-lane, concrete ramp with a dock and paved parking.
Click here for a Oregon Fishing License.
Campgrounds & RV Parks Nearby
Agency Lake Resort Campground - 541 783-2489
Melita's Restaurant Motel RV Park - 541 783-2401
Agency Lake OR Map - Fishing & Camping Areas
Lake Video
Contact Information
Agency Lake
Agency Lake Resort
37000 Modoc Point Rd
Chiloquin, OR 97624
541 783-2489
Fishing lakes in each state.
Agency Lake in Oregon.
OREGON


Information about fishing lakes in OR
Trout, sunfish, perch and salmon fishing in southwest OR.
Fishing on Agency Lake.