Maryland Fishing Organizations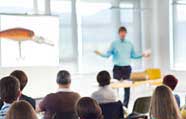 These fishing organizations are headquartered in Maryland, or have affiliated membership activities here. By participating in fishing organization functions one can learn valuable information about fishing in general as well as specific information about fishing in your area.

Fishing clubs and organizations in MD
Maryland Regulatory Agencies
Maryland Department of Natural Resources
Maryland Fishing Clubs & Tournaments
A.C.A.T.S.
American Catfish Anglers Tournament Series
Tim Hagan - Maryland Chapter Director - 301-418-3967
Justcatfish@aol.com. 8 catfish tournaments across the state in 2006
Hot Rodz
Kelly A. hughes - 202 320-7273, kamcpeek32@comcast.net
The mission of Hot Rodz Fishing Club is to teach and empower women to become independent spirits. To focus on love of self, family, community and one another in a fun and friendly environment free from judgment, criticism and negativity. To foster a sense of community, sisterhood and positive thinking. We will continually look to improve ourselves, our families, our communities and our environment, through education, community service, fundraising and social fellowship.
Maryland Youth Fishing Information
Support Maryland organizations that promote the sport of fishing, safety and conservation.
Connect with fishing organizations, by state.
Connect us with local fishing organizations.
If you are aware of an organization related to fishing in Maryland, for listing here, contact us.
MARYLAND