Missouri Fishing Organizations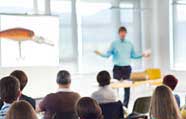 These fishing organizations are headquartered in Missouri, or have affiliated membership activities here. By participating in fishing organization functions one can learn valuable information about fishing in general as well as specific information about fishing in your area.

Fishing clubs and organizations in MO
Missouri Regulatory Agencies
Missouri Department of Conservation
St. Louis County Parks & Recreation
Contact: Marty Koch - 636-391-3474
Email: mkoch@stlouisco.com
Gone Fishin' & Outdoor Adventures programs offer over 500 programs annually for persons of all ages. Topics include fishing, hunting, hiking, paddle sports, camping, adventure sports and much more. Special request programs are available for scout and youth groups. For a free 60 page guide to programs call or e-mail your request.
Missouri Fishing Clubs & Tournaments
American Casting Association
Dale Lanser - 636 225-9443
ddddlanser@aol.com
We are an association of angling and casting clubs who sanction tournament casting rules and National Records and have held the National Casting Championships for over 100 years in North America!
Pomme de Terre Chapter of Muskies Inc.
Wayne Humphrey - 314-878-7732
wehumphrey@hotmail.com
Muskies Inc is a nationwide conservation organization that promotes fisheries research, conservation of fisheries and encouraging youth to fish. Educating people about muskie fishing in MO and on the water activities are two of our goals.
Superbass Tournament Trail
Randy Sutton - 573-281-8735
randy@superbasstournaments.com
Bass Tournaments hosted in MO, IL, KY, TN & AR. Superbass would like to welcome everyone to the tournament series. Look forward to seeing you there! Download your membership and entry form today!.
Missouri Youth Fishing Information
Spring Kid's Fishing Day - Missouri State Parks
Support Missouri organizations that promote the sport of fishing, safety and conservation.
Connect with fishing organizations, by state.
Connect us with local fishing organizations.
If you are aware of an organization related to fishing in Missouri, for listing here, contact us.
MISSOURI