Guide To The Best Fishing Spots For Catfish In Missouri
All about fishing for flathead, blue and channel catfish in MO.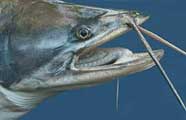 Monster catfish continue to come from the major rivers in MO. Catfish are abundant in major lakes like Atkinson Lake, Bean Lake, Big Lake, Blue Springs Lake, Bull Shoals Lake, Clearwater Lake, Council Bluff Lake, Fellows Lake, Forest Lake, Harry S. Truman Reservoir, Lake Jacomo, Lake of The Ozarks, Lake Springfield, Lake Taneycomo, Lake Wappapello, Longview Lake, Mark Twain Lake, McDaniel Lake, Montrose Lake, Pomme de Terre Lake, Smithville Reservoir, Stockton Lake, Table Rock Lake, Thomas Hill Reservoir as well as the Missouri River and many of the smaller lakes and ponds.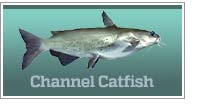 World record: 58 lbs 0 oz
State Record: 34 lbs 10 oz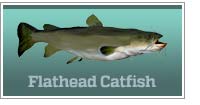 World record: 123 lbs 9 oz
State Record: 77 lbs 8 oz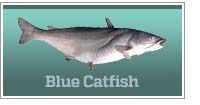 World record: 143 lbs 0 oz
State Record: 130 lbs 0 oz
Click the images and links above for species details.
What's the best bait for catfish in Missouri?
Choose from the top 5 all-time catfish baits and try them on local waters. Appealing to the keen sense of smell and taste could turn a so-so day into a memorable event.
The state record channel catfish came from Lake Jacomo.
The state record flathead catfish was taken from Montrose Lake.
The state record blue catfish was caught from the Missouri River.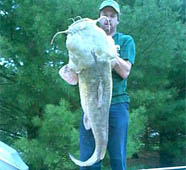 There are many species of catfish and even more ways to catch them. Adults range in size from less than a pound to hundreds of pounds. Catfish are found in all types of water including ponds, streams, lakes and rivers throughout Missouri. There are even species which spend a limited amount of time on dry land. Big giant catfish put up a very noble fight once hooked.
Additional catfishing information resources.
U.S. Catfish Anglers Tournaments
Most catfish are considered bottom feeders to one extent or another. They will generally eat anything that can get in their mouth. Their strongest sense is smell which they use to locate potential food sources. Capitalizing on this sense is the primary weapon in your search for these creatures. Aggressive catfish have been caught on most types of fast moving bass lures so don't under estimate their ability to catch live bait.
Catfish Fishing Video
Information for states with catfish.
MISSOURI