The Best Fishing Spots For Catfish In Louisiana
Guide to fishing for flathead, blue and channel catfish in LA.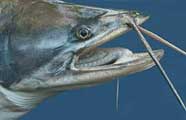 It might be tough to find fishing waters in Louisiana that don't have one or more kinds of catfish. Ponds, lakes, rivers and backwaters are all potential catfish havens. The Mississippi River and many other rivers in LA have quality catfish fishing.
Louisiana is a prime location for catfish fishing, boasting an array of species that draw anglers from all around. Among the popular catfish species found in the state, channel catfish, flathead catfish, and blue catfish stand out as the primary targets for many anglers.
Channel catfish are perhaps the most abundant and widespread species of catfish in Louisiana. They can be found in various water bodies, including rivers, lakes, and reservoirs. Known for their excellent table fare and strong fighting abilities, channel catfish provide a thrilling fishing experience for both novice and seasoned anglers.
Flathead catfish, also known as "yellow cats" or "mud cats," are another highly sought-after species in Louisiana's waterways. While not as plentiful as channel catfish, flatheads can reach impressive sizes and offer a true challenge to anglers looking to catch a trophy fish. They prefer living in large rivers with rocky bottoms and deep pools, making these areas prime locations for targeting these elusive giants.
Blue catfish, known for their bluish-gray hue and distinctive forked tail, are the largest of the three catfish species found in Louisiana. They can reach remarkable sizes, with some individuals exceeding 100 pounds. Blue catfish primarily inhabit large rivers and reservoirs, where they roam in search of abundant food sources. Anglers seeking a thrilling battle with a powerful catfish often target blue cats, aiming to land these impressive fish.
The best time to fish for catfish in Louisiana can vary depending on the species and the specific fishing location. Generally, late spring and summer are productive seasons for catfish fishing, as the warmer water temperatures increase the activity of these bottom-dwelling predators. Catfish are known to be more active during the evening and night, which makes nighttime fishing a popular choice for catfish anglers seeking a successful outing.
Whether you prefer the strong fight of a channel catfish, the challenge of landing a flathead, or the pursuit of a massive blue cat, Louisiana's waters offer ample opportunities for catfish anglers to enjoy a rewarding and exciting fishing experience. From the banks of the mighty Mississippi River to the tranquil lakes and reservoirs scattered throughout the state, Louisiana's catfish fisheries hold something special for every angler.
Catfish Fishing Lakes in Louisiana
Major lakes in LA, including Anacoco Lake, Atchafalaya Basin, Black Bayou Lake, Caddo Lake, Caney Creek Reservoir, Cheniere Brake Lake, Cocodrie Lake, Cross Lake, Cypress Bayou Reservoir, Grand Lake, Lac des Allemands, Lake Bistineau, Lake Bruin, Lake Cataouatche, Lake Claiborne, Lake D'Arbonne, Lake Iatt, Lake Maurepas, Lake Palourde, Lake Rodemacher, Lake Salvador, Lake Verret, Saline Lake, Sibley Lake, Toledo Bend Reservoir, Turkey Creek Lake, Vernon Lake, Wallace Lake and Wax Lake have healthy populations of catfish.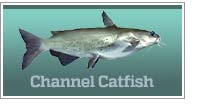 World record: 58 lbs 0 oz
State Record: 30.31 lbs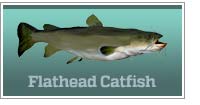 World record: 123 lbs 9 oz
State Record: 95.0 lbs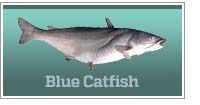 World record: 143 lbs 0 oz
State Record: 114.0 lbs
Click the images and links above for species details.
What's the best bait for catfish in Louisiana?
Choose from the top 5 all-time catfish baits and try them on local waters. Appealing to the keen sense of smell and taste could turn a so-so day into a memorable event.
Louisiana State Record Catfish
The state record channel catfish was caught from Minor's Canal.
The state record flathead catfish came from Wax Lake.
The state record blue catfish came out of the Mississippi River.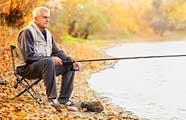 There are many species of catfish and even more ways to catch them. Adults range in size from less than a pound to hundreds of pounds. Catfish are found in all types of water including ponds, streams, lakes and rivers throughout Louisiana. There are even species which spend a limited amount of time on dry land. Big giant catfish put up a very noble fight once hooked.
Most catfish are considered bottom feeders to one extent or another. They will generally eat anything that can get in their mouth. Their strongest sense is smell which they use to locate potential food sources. Capitalizing on this sense is the primary weapon in your search for these creatures. Aggressive catfish have been caught on most types of fast moving bass lures so don't under estimate their ability to catch live bait.
Catfish Fishing Video
Additional catfishing information resources.
U.S. Catfish Anglers Tournaments
Information for states with catfish.
LOUISIANA