The Best Fishing Spots For Catfish In Pennsylvania
Guide to fishing for flathead and channel catfish in PA.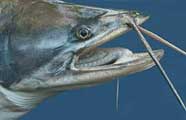 The purpose of this page is to share basic information about catfish fishing and catfish waters in the state. Big catfish tend to be caught in rivers, especially rivers that flow into major lakes. Allegheny Reservoir, Blue Marsh Lake, Cross Creek Lake, Foster Joseph Sayers Lake, Green Lick Reservoir, Keystone Lake, Lackawanna Lake, Lake Arthur, Lake Wallenpaupack, Marsh Creek Lake, Octoraro Lake, Pymatuning Lake, Raystown Lake, Shawnee Lake, Shenango River Lake, Tamarack Lake, Yellow Creek Lake and Youghiogheny River Lake all have healthy populations of catfish. Smaller lakes, ponds and parks may also have catfish.
Pennsylvania offers excellent opportunities for catfish fishing, with two prominent species being the channel catfish and the flathead catfish. Anglers flock to the state's rivers, lakes, and reservoirs in search of these powerful and prized catfish.
Catfish Video
Channel catfish, known for their impressive size and voracious appetite, are a popular target for catfish anglers in Pennsylvania. These whiskered giants can be found in various bodies of water throughout the state, including the Susquehanna River, Delaware River, and the Ohio River. Anglers often employ a variety of techniques to catch channel catfish, such as bottom fishing with bait such as nightcrawlers, chicken liver, or cut bait. Channel catfish in Pennsylvania can reach impressive sizes, providing anglers with exciting battles and the opportunity to land trophy-sized specimens.
Flathead catfish, also known as "mudcats," are another prized species sought after by catfish enthusiasts in Pennsylvania. These large predators can grow to remarkable sizes, often exceeding 50 pounds or more. The Susquehanna River, the Allegheny River, and the Ohio River are known for their healthy populations of flathead catfish. Anglers targeting flatheads often use live bait such as sunfish, suckers, or eels and employ tactics like drifting or anchoring near structure and deep holes. The challenge of hooking into a massive flathead catfish and the ensuing battle make for an exhilarating fishing experience.
Pennsylvania is home to several impressive catfish records that showcase the state's thriving catfish population. As of my knowledge cutoff in September 2021, the state record for channel catfish is over a whopping 35 pounds. The state record for flathead catfish is a massive 56 pounds, 3 ounces, caught in the Allegheny River in 1997. These records highlight the potential for anglers to encounter trophy-sized catfish and the excitement that comes with catfish fishing in Pennsylvania.
Catfish fishing in Pennsylvania not only offers the thrill of battling these powerful fish but also the chance to explore the state's beautiful waterways and enjoy the serenity of nature. Whether fishing from the banks of a river or launching a boat on a peaceful lake, catfish anglers in Pennsylvania are treated to a rewarding and memorable fishing experience.
River systems offering catfish include Allegheny River, Monongahela River, Ohio River, Schuylkill River and Susquehanna River.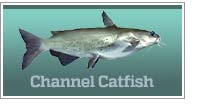 World record: 58 lbs 0 oz
State Record: 35 lbs 3 oz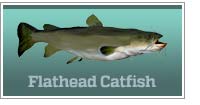 World record: 123 lbs 9 oz
State Record: 56 lbs 3 oz
Click the images and links above for species details.
What's the best bait for catfish in Pennsylvania?
Choose from the top 5 all-time catfish baits and try them on local waters. Appealing to the keen sense of smell and taste could turn a so-so day into a memorable event.
The state record channel catfish was caught out of Lehigh Canal.
The Schuylkill River, East Falls, gave up the state record flathead catfish.
There are many species of catfish and even more ways to catch them. Adults range in size from less than a pound to hundreds of pounds. Catfish are found in all types of water including ponds, streams, lakes and rivers throughout Pennsylvania. There are even species which spend a limited amount of time on dry land. Big giant catfish put up a very noble fight once hooked.
Additional catfishing information resources.
U.S. Catfish Anglers Tournaments
Most catfish are considered bottom feeders to one extent or another. They will generally eat anything that can get in their mouth. Their strongest sense is smell which they use to locate potential food sources. Capitalizing on this sense is the primary weapon in your search for these creatures. Aggressive catfish have been caught on most types of fast moving bass lures so don't under estimate their ability to catch live bait.
Information for states with catfish.
PENNSYLVANIA