Pennsylvania Salmon Fishing
All about fishing for Atlantic, chinook, chum, coho and pink salmon.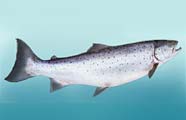 The purpose of this page is to share basic information about salmon fishing and identify popular salmon waters in the state. Lake Erie, Lake Wallenpaupack and Raystown Lake are the primary lakes for salmon fishing in PA, Tributary rivers flowing into these lakes are also likely to contain salmon, especially during the spawn.
Pennsylvania Salmon Fishing
Pennsylvania may not be the first state that comes to mind when thinking of salmon fishing, but it does offer opportunities for anglers to target these prized fish. Lake Erie, in particular, is known for its thriving salmon fishery, attracting anglers from near and far.
One of the most sought-after salmon species in Pennsylvania is the chinook salmon, also known as king salmon. These powerful and impressive fish can reach impressive sizes and provide anglers with thrilling battles. Lake Erie's deep waters and nutrient-rich environment create the perfect conditions for chinook salmon to thrive. Anglers often target them by trolling with downriggers or casting spoons and crankbaits.
Another species of salmon found in Pennsylvania is the coho salmon. Though less common than chinook salmon, cohos can still be caught in Lake Erie, especially during the fall when they migrate closer to the shoreline. These acrobatic fish put up a fierce fight and are highly prized by anglers. Trolling with spoons, plugs, or flies is a popular method for targeting coho salmon.
When it comes to state records, Pennsylvania has seen some impressive salmon catches over the years. The current state record for chinook salmon stands at a remarkable weight of over 28 pounds. The record for coho salmon is over 15 pounds. These records serve as a testament to the quality and potential of Pennsylvania's salmon fishery.
Salmon fishing in Pennsylvania provides anglers with exciting opportunities to target these prized fish and experience the thrill of battling them in Lake Erie's open waters. Whether trolling, casting, or fly fishing, anglers have a chance to reel in impressive catches and create memorable fishing experiences. While not as well-known as some other salmon fishing destinations, Pennsylvania's salmon fishery offers a unique and rewarding angling adventure for those willing to explore its waters.
The preferred method for catching salmon is fly fishing. Depending on the activity level, salmon may be caught on wet or dry flies, as well as a variety of other lures and baits.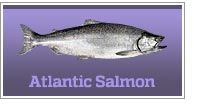 World record: 79 lbs 2 oz
Landlocked Lake
State Record: 17 lbs 2 oz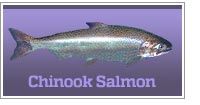 World record: 97 lbs 4 oz
State Record: 28 lbs 15 oz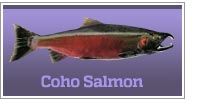 World record: 33 lbs 7 oz
State Record: 15 lbs 5 oz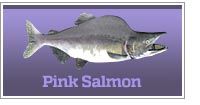 World record: 14 lbs 8 oz
State Record: 4 lbs 8 oz
Click the images and links above for species details.
The state record atlantic salmon was caught out of Raystown Lake.
Lake Erie gave up the state record coho salmon.
Lake Erie was caught from chinook salmon (king salmon).
Elk Creek was home to the state record pink salmon (humpback salmon).
About The Pacific Salmon Family
Pacific Salmon are born in and remain in freshwater streams for the early years of life. The number varies by species. Afterward they migrate to the Pacific Ocean waters where they bulk up and prepare for their once in a lifetime spawning run up the freshwater stream where they were born. They will instinctively return to their birthplace, spawn and die. They are found in the streams which empty into the ocean, and adjoining ocean waters.
The preferred method for catching salmon is fly fishing. Depending on the activity level, salmon may be caught on wet or dry flies. For more details check here for articles about fly fishing.
Salmon Organizations
Salmon fishing waters and information, by state.
Learn the life cycle of salmon
The more you know about the life cycle and seasonal migration of salmon, the more likely you are to be looking in the right area next time you visit Pennsylvania salmon fishing waters. Visit the salmon fishing page for more information about the life cycle of the different species of salmon.
PENNSYLVANIA


Best salmon fishing waters in Pennsylvania!