Pennsylvania Panfish Fishing
All about fishing for perch and sunfish in PA lakes and ponds.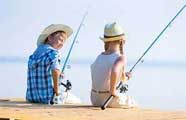 Throughout the state of Pennsylvania you can find waters with populations of sunfish, including bluegill, rock bass, white bass, white perch and yellow perch.
One or more species of sunfish populate virtually all warm water streams, ponds and lakes throughout Pennsylvania, and around the world for that matter. They can survive in waters that provide their natural food source of minnows, insects, crustaceans and worms. Their competitive nature amongst themselves, for food, makes them relatively easy to catch.
Pennsylvania offers fantastic opportunities for panfish fishing, making it an ideal destination for anglers of all ages, especially young ones. Panfish species, including perch and sunfish, abound in the state's lakes, ponds, and rivers, providing exciting and accessible fishing experiences for youth anglers.
Yellow perch is a popular panfish species targeted by anglers of all ages in Pennsylvania. Lakes such as Lake Erie, Pymatuning Lake, and Lake Wallenpaupack are known for their healthy populations of perch. These fish are prized for their delicious taste and spirited fights. Young anglers can enjoy catching perch by using small jigs, live bait such as minnows or worms, or even ice fishing during the winter months.
Sunfish, including bluegill and pumpkinseed, are another favorite panfish species in Pennsylvania. They can be found in abundance in lakes, ponds, and slow-moving rivers across the state. Sunfish are known for their willingness to bite and their colorful markings, making them an excellent target for youth anglers. Using simple and lightweight fishing gear with small hooks and bait such as worms or small bits of dough can lead to plenty of sunfish action.
Pennsylvania's panfish fishing opportunities are particularly well-suited for youth anglers. The accessibility of panfish species, their willingness to bite, and their typically smaller sizes make them perfect for introducing young anglers to the joys of fishing. Panfish fishing provides an excellent opportunity for kids to learn fundamental fishing skills such as casting, hooking, and reeling, fostering a sense of accomplishment and building their confidence as anglers.
To ensure a successful and enjoyable fishing experience for young anglers, it is important to choose appropriate fishing locations. Many Pennsylvania state parks, community ponds, and urban fishing spots are stocked with panfish, providing youth anglers with higher chances of success. These locations often have easily accessible shorelines, fishing piers, and designated youth fishing areas, creating a safe and comfortable environment for kids to fish.
Panfish fishing in Pennsylvania offers youth anglers the chance to immerse themselves in the beauty of nature, learn about fish species and their habitats, and enjoy quality time with family and friends. Whether casting a line from a pier, fishing from the shoreline, or even ice fishing during the winter, panfish fishing in Pennsylvania provides endless opportunities for young anglers to create lasting memories and develop a lifelong love for the sport.

Panfish & Perch Lakes
Panfish are everywhere. Everywhere! Major PA lakes with healthy populations of sunfish include Allegheny Reservoir, Beechwood Lake, Blue Marsh Lake, Colver Lake, Conneaut Lake, Cross Creek Lake, Glendale Lake, Gouldsboro Lake, Green Lick Reservoir, Hammond Lake, High Point Reservoir, Kahle Lake, Keystone Lake, Lackawanna Lake, Lake Arthur, Lake Erie, Lake Redman, Lake Wallenpaupack, Marsh Creek Lake, Mauch Chunk Lake, Octoraro Lake, Promised Land Lake, Pymatuning Lake, Raystown Lake, Rose Valley Lake, Shawnee Lake, Shenango River Lake, Shohola Marsh Reservoir, Stephen Foster Lake, Sugar Lake, Tamarack Lake, Yellow Creek Lake and Youghiogheny River Lake. In addition you can fish panfish in many ponds, rivers and smaller lakes throughout the state.
Top Producing Panfish Lures & Bait
Check out the top producing lures and bait for bluegill, redear sunfish, rock bass and warmouth, as well as other smaller sunfish. Click here for the best lures for white bass, yellow bass, white perch and yellow perch.
In-state panfish, sunfish and perch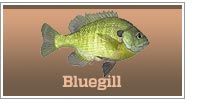 World record: 4 lbs 12 oz
State Record: 2 lbs 9 oz
World record: 3.0 lbs
State Record: 3 lbs 2 oz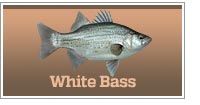 World record: 6.8 lbs
State Record: 4 lbs 0 oz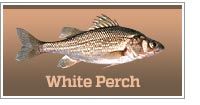 World record: 4.6 lbs
State Record: 1 lbs 12 oz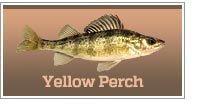 World record: 4 lbs 3 oz
State Record: 2 lbs 14 oz
Click the images and links above for species details.
The state record Bluegill was caught out of Keystone Lake.
Elk Creek gave up the state record rock bass.
The state record white bass was pulled from Conneaut Lake.
The Delaware River produced the state record white perch
The state record yellow perch came from Presque Isle Bay.
Panfish are prolific spawners and repopulate the waters as fast as they are harvested. A common problem with panfish fishing is that the waters are under-fished causing panfish to overpopulate. As a result they tend to stay small in size due to lack of food source.
The term "panfish" comprises many species, each called by a variety of names. The bluegill tops the list and is the most common.
Bluegill Fishing Basics Video
The core principles shown in this video will work for most sunfish, perch and other panfish.
Sunfish information in other states.
Learn the lifecycle of a panfish
Visit the panfish fishing page for details on many of these sunfish you might encounter in Pennsylvania fishing waters.
PENNSYLVANIA