Panfish Fishing In Wyoming
Guide to fishing for sunfish in WY lakes and ponds.
Wyoming's panfish fishing offers a delightful experience for anglers of all ages, particularly for youth anglers looking to develop their fishing skills. Panfish, such as sunfish, are abundant in various lakes, ponds, and reservoirs throughout the state. Wyoming's sunfish species include bluegill, green sunfish, pumpkinseed, and rock bass. These small but feisty fish provide excellent opportunities for kids to have fun while learning the fundamentals of fishing.
Bluegill, known for their willingness to bite and their scrappy fights, are often the primary target for youth panfish fishing in Wyoming. These colorful fish can be found in lakes, ponds, and slow-moving rivers. They readily bite on small hooks baited with worms, grubs, or small artificial baits. Young anglers can enjoy the excitement of catching numerous bluegill while honing their fishing techniques.
Wyoming's panfish fishing is well-suited for youth anglers as it often takes place in accessible and family-friendly locations. Many lakes and ponds feature designated fishing piers, picnic areas, and restrooms, providing a safe and comfortable environment for kids and their families to enjoy a day of fishing. The relaxed nature of panfish fishing allows young anglers to practice casting, learn to set the hook, and improve their angling skills while enjoying the simple pleasure of being out in nature.
Engaging youth in panfish fishing not only teaches them the joys of angling but also fosters a deeper appreciation for Wyoming's natural resources and the importance of conservation. It provides an opportunity for parents, guardians, or mentors to bond with their children while imparting valuable lessons about respecting the environment and practicing ethical fishing practices.
Wyoming's panfish fishing offers a gateway to the world of angling for youth, providing them with the chance to create lasting memories and develop a lifelong love for fishing. Whether it's catching bluegill in a serene pond or exploring the shores of a scenic lake, panfish fishing in Wyoming ensures that young anglers have an exciting and rewarding experience on the water.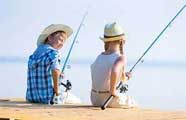 Throughout the state of Wyoming you can find waters with populations of sunfish, including bluegill, green sunfish, rock bass and yellow perch. The major lakes hold the larger schools of sunfish. These lakes include Bighorn Lake, Boysen Lake, Buffalo Bill Lake, Glendo Reservoir, Grayrocks Reservoir, Guernsey Reservoir, Keyhole Reservoir, Lake DeSmet, Lake Hattie Reservoir, Lewis Lake, and Ocean Lake. Panfish are also found in most ponds, rivers and small lakes in the warmer sections of the state.
Top Producing Panfish Lures & Bait
Check out the top producing lures and bait for bluegill, redear sunfish, rock bass and warmouth, as well as other smaller sunfish. Click here for the best lures for white bass, yellow bass, white perch and yellow perch.

In-state panfish, sunfish and perch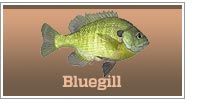 World record: 4 lbs 12 oz
State Record: 1.92 lbs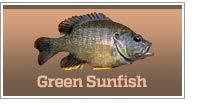 World record: 2.2 lbs
State Record: 1 lbs 4 oz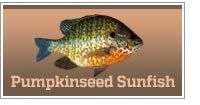 World record: 2 lbs 4 oz
State Record: 0.62 lbs
World record: 3.0 lbs
State Record: 1.76 lbs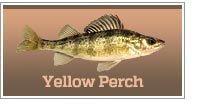 World record: 4 lbs 3 oz
State Record: 2.28 lbs 4 oz
Click the images and links above for species details.
Wyoming State Record Sunfish
The state record bluegill was caught from a stock pond.
The state record green sunfish came from a Lake McKenzie.
The state record pumpkinseed sunfish came out of a farm pond.
The state record rockbass was caught in a Sheridan County Pond.
The state record yellow perch was caught from Boysen Reservoir.
The term "panfish" comprises many species, each called by a variety of names. The bluegill tops the list and is the most common.
One or more species of sunfish populate virtually all warm water streams, ponds and lakes throughout Wyoming, and around the world for that matter. They can survive in waters that provide their natural food source of minnows, insects, crustaceans and worms. Their competitive nature amongst themselves, for food, makes them relatively easy to catch.
Bluegill Fishing Basics Video
The core principles shown in this video will work for most sunfish, perch and other panfish.
Panfish are prolific spawners and repopulate the waters as fast as they are harvested. A common problem with panfish fishing is that the waters are under-fished causing panfish to overpopulate. As a result they tend to stay small in size due to lack of food source.
Sunfish information in other states.
Learn the lifecycle of a panfish
There is a host of panfish anglers can pursue. Visit the panfish fishing page for details on many of these sunfish you might encounter in Wyoming fishing waters.
WYOMING