Guide To Popular Panfish Fishing In Kansas
All about fishing for sunfish in KS lakes and ponds.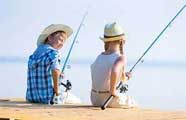 Throughout the state of Kansas you can find waters with populations of sunfish, including bluegill, green sunfish, hybrid sunfish, redear sunfish, warmouth, white bass and yellow perch. Ice fishing for sunfish and perch can be very productive, as well as a good time for the youngsters.
Panfish & Perch Lakes
If you want to catch a bunch of panfish for a fish fry your best bet may be one of the larger lakes. These include Big Hill Lake, Cedar Bluff Lake, Cheney Reservoir, Clinton Lake, Coffey County Lake, Council Grove Lake, El Dorado Lake, Elk City Lake, Fall River Lake, Hillsdale Lake, John Redmond Reservoir, Kanopolis Lake, Keith Sebelius Lake, Kirwin Reservoir, La Cygne Lake, Lovewell Reservoir, Marion Reservoir, Melvern Lake, Milford Lake, Perry Lake, Pomona Lake, Toronto Lake, Tuttle Creek Lake, Waconda Lake, Webster Reservoir, Wilson Lake, Winfield City Lake and Wolf Creek Reservoir.
Top Producing Panfish Lures & Bait
Check out the top producing lures and bait for bluegill, redear sunfish, rock bass and warmouth, as well as other smaller sunfish. Click here for the best lures for white bass, yellow bass, white perch and yellow perch.

In-state panfish, sunfish and perch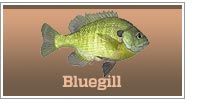 World record: 4 lbs 12 oz
State Record: 2.31 lbs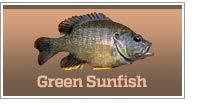 World record: 2.2 lbs
State Record: 2.36 lbs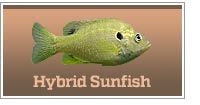 World record: N/A
State Record: 2.65 lbs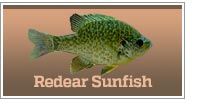 World record: 5.4 lbs
State Record: 1.69 lbs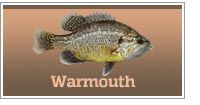 World record: 2.4 lbs
State Record: 1.11 lbs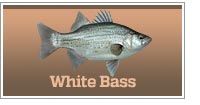 World record: 6.8 lbs
State Record: 5.67 lbs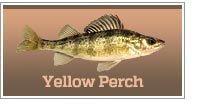 World record: 4 lbs 3 oz
State Record: 1.06 lbs
Click the images and links above for species details.
Kansas State Record Sunfish
The state record bluegill was caught from a farm pond.
The state record green sunfish came from a farm pond.
The state record hybrid sunfish came from a farm pond.
The state record redear sunfish came out of Finney Wildlife Area.
The state record warmouth came out of Mined Land WA #7.
The state record white bass is from the river above John Redmond Lake.
The state record yellow perch was caught in a Coffey County farm pond.
One or more species of sunfish populate virtually all warm water streams, ponds and lakes throughout Kansas, and around the world for that matter. They can survive in waters that provide their natural food source of minnows, insects, crustaceans and worms. Their competitive nature amongst themselves, for food, makes them relatively easy to catch.
Sunfish
The list of sunfish, or panfish, is comprised of many fishes each called by a variety of names. The bluegill tops the list and is the most common.
Bluegill Fishing Basics Video
The core principles shown in this video will work for most sunfish, perch and other panfish.
Panfish are prolific spawners and repopulate the waters as fast as they are harvested. A common problem with panfish fishing is that the waters are under-fished causing panfish to overpopulate. As a result they tend to stay small in size due to lack of food source.
Sunfish information in other states.
Learn the lifecycle of a panfish
There is a host of panfish anglers can pursue. Visit the panfish fishing page for details on many of these sunfish you might encounter in Kansas fishing waters.
KANSAS