Fishing For Other Fish Species In Kansas
Guide to fishing for longnose gar, northern pike, paddlefish and spotted gar in KS.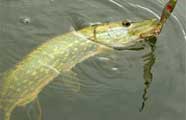 Misc Species Lakes
Larger lakes across the state, with some of these miscellaneous fish populations, may include Cedar Bluff Lake, Cheney Reservoir, Clinton Lake, Council Grove Lake, El Dorado Lake, Elk City Lake, Fall River Lake, Hillsdale Lake, John Redmond Reservoir, Kanopolis Lake, Keith Sebelius Lake, Kirwin Reservoir, La Cygne Lake, Lovewell Reservoir, Marion Reservoir, Melvern Lake, Milford Lake, Perry Lake, Pomona Lake, Toronto Lake, Tuttle Creek Lake, Waconda Lake, Webster Reservoir, Wilson Lake, Wolf Creek Reservoir and others. Listed below find information about these species of fish.

Other Available Species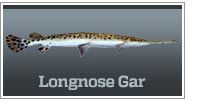 World record: 50 lbs 5 oz
State Record: 31.5 lbs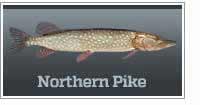 World record: 55 lbs 1 oz
State Record: 24.75 lbs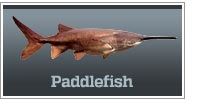 World record: 144 lbs
State Record: 144.0 lbs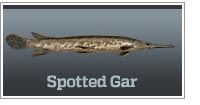 World record: 9 lbs 12 oz
State Record: 7.75 lbs
Click the images and links above for species details.
Check out the Northern Pike Fishing page to get tips, tactics and methods for catching more pike. Also visit the top producing northern pike lures page to assist in selecting the best baits.
Kansas Miscellaneous State Record Fish
The state record longnose gar was caught from Perry Reservoir outlet.
The state record northern pike was taken out of Council Grove Lake.
The state record paddlefish was caught from an Atchison County pond.
The state record spotted gar was caught at Chetopa Dam.
For info about local sauger and saugeye fishing, visit the KS walleye page.
Information on fishing for unique species, by state.
KANSAS