Kansas Fishing Organizations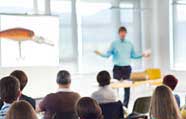 These fishing organizations are headquartered in Kansas, or have affiliated membership activities here. By participating in fishing organization functions one can learn valuable information about fishing in general as well as specific information about fishing in your area.

Fishing clubs and organizations in KS
Kansas Regulatory Agencies
Kansas Department of Wildlife, Parks and Tourism
Kansas Fishing Clubs & Tournaments
Olathe Community Sportsman's Club
Kevin Herschberger - 816 225-8897
kevinhersch@comcast.net
Club formed in late 50's. Compete against other club members in approximately 8 fishing tournaments a year. We fish for all game species. Camp outs at most events. Help sponsor and participate in Annual Olathe Kids fishin derby, attracts approximately 800 participants. Hold monthly meeting every last Tuesday of the month. Affiliate member with Kansas Wildlife Federation.
Kansas Youth Fishing Information
Outdoor Kansas for Kids, Kansas Wildscape
Support Kansas organizations that promote the sport of fishing, safety and conservation.
Connect with fishing organizations, by state.
Connect us with local fishing organizations.
If you are aware of an organization related to fishing in Kansas, for listing here, contact us.
KANSAS