Fishing For Other Species In Colorado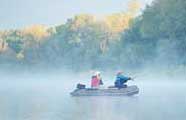 Guide to fishing for northern pike and tiger muskie in CO.
This state offers unique fishing opportunities. Listed below find information about these species of fish. For info about local sauger and saugeye fishing, visit the CO walleye page.

Fishing Lakes In Colorado
When fishing for these fish in Colorado, you are likely to find them in some of the larger lakes - including Adobe Creek Reservoir, Blue Mesa Reservoir, Crawford Reservoir, Eleven Mile Reservoir, Grand Lake, Green Mountain Reservoir, Horsetooth Lake, John Martin Reservoir, Lake Granby, McPhee Reservoir, Navajo Reservoir, Riverside Reservoir, Stagecoach Reservoir, Taylor Park Reservoir, Williams Fork Reservoir and Wolford Mountain Reservoir, plus smaller lakes as well as in ponds and rivers throughout CO. Click here for a detailed list of Colorado fishing lakes.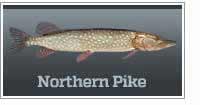 World record: 55 lbs 1 oz
State Record: 30 lbs 11 oz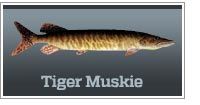 World record: 51 lbs 2 oz
State Record: 40 lbs 2 oz
Click the images and links above for species details.
Check out the Northern Pike Fishing page to get tips, tactics and methods for catching more pike. Also visit the top producing northern pike lures page to assist in selecting the best baits. The Muskie Fishing page offers methods, tips and tactics. Also view the page revealing the top producing lures for catching musky and tiger musky.
The state record northern pike was caught from Stagecoach Reservoir.
Quincy Reservoir was home to the state record tiger muskie.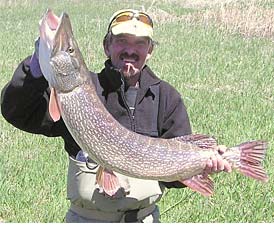 Andy Meehan of solitudeoutdoors.com shows off a 40-inch, 20-pound pike caught on a fly rod.
Information on fishing for unique species, by state.
COLORADO


Best fishing lakes in Colorado!