Popular Panfish Fishing Options In Massachusetts
Guide to fishing for sunfish in MA lakes and ponds.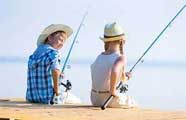 Massachusetts is a great destination for panfish fishing, offering ample opportunities for anglers of all ages, including youth, to target species such as sunfish and perch. Panfish fishing provides an excellent introduction to angling and allows young anglers to learn basic fishing skills while having fun and experiencing the thrill of catching fish.
Sunfish, which include popular species like bluegill and pumpkinseed, are abundant in many lakes, ponds, and reservoirs across Massachusetts. These colorful fish are known for their aggressive strikes and can be caught using simple fishing techniques. Young anglers can use small hooks, worms, or pieces of bait to entice sunfish. Sunfish are often found near structures such as docks, fallen trees, or weed beds, making them easily accessible for youth fishing.
Perch are another common panfish species targeted by young anglers in Massachusetts. Yellow perch and white perch can be found in various lakes, ponds, and rivers throughout the state. These fish are known for their tasty flesh and provide an exciting angling experience. Perch can be caught using small jigs, live bait such as worms or minnows, or even small spinners or spoons. They often congregate near underwater structures or along the edges of weed beds.
Massachusetts provides numerous youth fishing events and programs that focus on panfish fishing. These initiatives aim to introduce young anglers to the joys of fishing while teaching them about fish species, angling techniques, and conservation. Some events even provide fishing gear and bait, making it easy for young anglers to participate.
When engaging in youth panfish fishing in Massachusetts, it's important to prioritize safety and ensure that young anglers are accompanied by responsible adults. Teaching kids about fishing regulations, catch and release practices, and the importance of preserving the environment is essential for fostering a sense of stewardship among young anglers.
Panfish fishing in Massachusetts offers an excellent opportunity for youth to develop their fishing skills, connect with nature, and create lasting memories. Whether targeting sunfish or perch, the state's lakes, ponds, and rivers provide a wealth of fishing locations for young anglers to explore and enjoy.
Throughout the state of Massachusetts you can find waters with populations of sunfish, including bluegill, white perch and yellow perch.
Panfish, sunfish, bluegills and perch are available in most waters across the state. Private ponds with little fishing pressure often serve up the state record panfish. Ice fishing in winter can be great fun when targeting sunfish.
Panfish Fishing Lakes in Massachusetts
The larger populations can be found in major lakes including Assawompset Pond, Cheshire Reservoir, Congamond Lake, Hamilton Reservoir, Lake Chaubunagungamaug, Lake Cochituate, Lake Garfield, Lake Onota, Lake Rohunta, Lake Quinsigamond, Long Pond, Norton Reservoir, Otis Reservoir, Quabbin Reservoir, South Watuppa Pond, Wachusett Reservoir, Wallum Lake, Watuppa Ponds and Webster Lake.
Top Producing Panfish Lures & Bait
Check out the top producing lures and bait for bluegill, redear sunfish, rock bass and warmouth, as well as other smaller sunfish. Click here for the best lures for white bass, yellow bass, white perch and yellow perch.

In-state panfish, sunfish and perch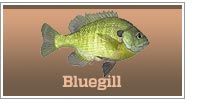 World record: 4 lbs 12 oz
State Record: 2 lbs 1 oz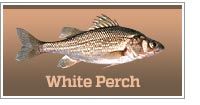 World record: 4.6 lbs
State Record: 3 lbs 8 oz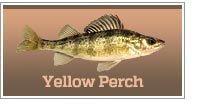 World record: 4 lbs 3 oz
State Record: 2 lbs 12 oz
Click the images and links above for species details.
Massachusetts State Record Sunfish
The state record bluegill was caught from South Athol Pond.
The state record white perch was caught out of Wachusett Reservoir.
The state record yellow perch was caught from South Watuppa Pond.
The list of panfish is comprised of many fishes, the bluegill tops the list and is the most common.
One or more species of sunfish populate virtually all warm water streams, ponds and lakes throughout Massachusetts, and around the world for that matter. They can survive in waters that provide their natural food source of minnows, insects, crustaceans and worms. Their competitive nature amongst themselves, for food, makes them relatively easy to catch.
Bluegill Fishing Basics Video
The core principles shown in this video will work for most sunfish, perch and other panfish.
Panfish are prolific spawners and repopulate the waters as fast as they are harvested. A common problem with panfish fishing is that the waters are under-fished causing panfish to overpopulate. As a result they tend to stay small in size due to lack of food source.
Sunfish information in other states.
Learn the lifecycle of a panfish
There is a host of panfish anglers can pursue. Visit the panfish fishing page for details on many of these sunfish you might encounter in Massachusetts fishing waters.
MASSACHUSETTS