Guide To Popular Panfish Fishing Options In New York
All about fishing for sunfish in NY lakes and ponds.
Panfish fishing in New York provides a fantastic opportunity for anglers of all ages, especially youth, to enjoy the sport and develop their fishing skills. Panfish refer to a group of fish species that are generally small in size, making them ideal targets for beginners and young anglers. One of the most common panfish species in New York is the sunfish, which includes various subspecies such as bluegill, pumpkinseed, and redear sunfish.
Bluegill, often referred to as the "kid's fish," are abundant in many lakes, ponds, and rivers throughout the state. They are known for their vibrant colors, feisty nature, and willingness to bite. Bluegill fishing provides an excellent opportunity for young anglers to learn basic fishing techniques, such as casting with a bobber and baiting with worms or small jigs. The excitement of reeling in a lively bluegill can create lasting memories and ignite a lifelong passion for fishing.
In addition to bluegill, other sunfish species like pumpkinseed and redear sunfish can also be found in New York waters. Pumpkinseed sunfish are known for their beautiful coloration and distinct pumpkinseed-shaped markings on their sides. They are often caught in shallow, weedy areas and can be enticed with small baits like worms or grubs. Redear sunfish, also known as shellcrackers, prefer warmer waters and can be found in lakes and ponds with sandy or muddy bottoms. They are known for their fondness for eating snails and may require specialized techniques to target successfully.
Panfish fishing provides a great introduction to the world of angling for young enthusiasts. It helps kids develop fundamental fishing skills, including casting, reeling, and baiting hooks. Catching panfish can be a rewarding experience as it offers a higher chance of success, ensuring that kids remain engaged and excited about fishing. Many fishing events and programs in New York specifically cater to youth fishing, providing educational resources, stocked ponds, and organized fishing clinics to promote the sport among young anglers.
Overall, New York's panfish fishing, particularly targeting species like bluegill, pumpkinseed, and redear sunfish, offers a fantastic opportunity for youth to connect with nature, learn valuable fishing skills, and create lasting memories in the great outdoors.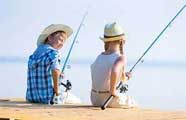 Throughout the state of New York you can find waters with populations of sunfish, including bluegill, pumpkinseed sunfish, rock bass, white bass, white perch and yellow perch. Panfish and perch Lakes include Allegheny Reservoir, Ashokan Reservoir, Black Lake, Canandaigua Lake, Cannonsville Reservoir, Carry Falls Reservoir, Cayuga Lake, Chautauqua Lake, Conesus Lake, Great Sacandaga Lake, Indian Lake, Keuka Lake, Lake Champlain, Lake George, Long Lake, Lows Lake, Oneida Lake, Onondaga Lake, Otsego Lake, Owasco Lake, Pepacton Reservoir, Piseco Lake, Raquette Lake, Saratoga Lake, Seneca Lake, Schroon Lake, Skaneateles Lake, Union Falls Pond and Upper Saranac Lake.
Top Producing Panfish Lures & Bait
Check out the top producing lures and bait for bluegill, redear sunfish, rock bass and warmouth, as well as other smaller sunfish. Click here for the best lures for white bass, yellow bass, white perch and yellow perch.

In-state panfish, sunfish and perch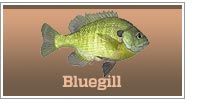 World record: 4 lbs 12 oz
State Record: 2 lbs 8 oz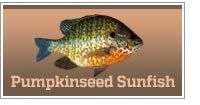 World record: 2 lbs 4 oz
State Record: 1 lbs 9 oz
World record: 3.0 lbs
State Record: 2 lbs 0 oz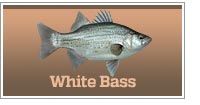 World record: 6.8 lbs
State Record: 3 lbs 8 oz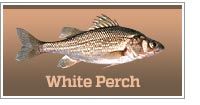 World record: 4.6 lbs
State Record: 3 lbs 1 oz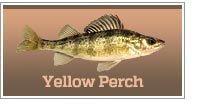 World record: 4 lbs 3 oz
State Record: 3 lbs 8 oz
Click the images and links above for species details.
New York State Record Sunfish
The state record bluegill was caught from Kohlbach Pond.
The state record pumpkinseed sunfish came out of Indian Lake.
The state record rockbass was caught in Port Bay, Lake Ontario.
The state record white bass came from the Lower Niagara River.
The state record white perch was caught out of Lake Oscaletta.
The state record yellow perch was taken out of Lake Erie.
One or more species of sunfish populate virtually all warm water streams, ponds and lakes throughout New York, and around the world for that matter. They can survive in waters that provide their natural food source of minnows, insects, crustaceans and worms. Their competitive nature amongst themselves, for food, makes them relatively easy to catch.
Panfish are prolific spawners and repopulate the waters as fast as they are harvested. A common problem with panfish fishing is that the waters are under-fished causing panfish to overpopulate. As a result they tend to stay small in size due to lack of food source.
The term "panfish" comprises many species, each called by a variety of names. The bluegill tops the list and is the most common.
Bluegill Fishing Basics Video
The core principles shown in this video will work for most sunfish, perch and other panfish.
Sunfish information in other states.
Learn the lifecycle of a panfish
There is a host of panfish anglers can pursue. Visit the panfish fishing page for details on many of these sunfish you might encounter in New York fishing waters.
NEW YORK