Michigan Panfish Fishing
Guide to fishing for sunfish in MI lakes and ponds.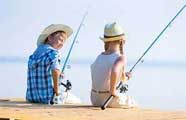 Throughout the state you can find waters with populations of sunfish, including bluegill, green sunfish, hybrid sunfish, pumpkinseed sunfish, redear sunfish, rock bass, warmouth, white bass, white perch and yellow perch. Winter ice fishing is very popular across the state.
Michigan is a fantastic destination for panfish fishing, offering ample opportunities for anglers, especially young ones, to enjoy the thrill of catching sunfish species. Sunfish, which include bluegill and pumpkinseed, are among the most popular panfish targeted by youth anglers in the state. These colorful and feisty fish provide an exciting introduction to fishing for children and are known for their willingness to bite, making them an excellent choice for young anglers to practice their skills.
Bluegill, with its distinctive blue and yellow markings, is the most abundant sunfish species found in Michigan's lakes, ponds, and rivers. They are known for their scrappy fights and are often found in shallow areas near cover, such as weed beds or fallen trees. Pumpkinseed, with its vibrant orange coloration and unique body shape, is another common sunfish species found in Michigan waters. They can be caught in similar habitats to bluegill and provide a fun challenge for young anglers.
Michigan's diverse waterways offer numerous opportunities for youth panfish fishing. Lakes, ponds, and small streams throughout the state are teeming with sunfish populations, providing accessible and rewarding fishing experiences for young anglers. Local parks, urban fishing locations, and family-friendly resorts often have well-stocked ponds specifically designed for youth fishing, making it easier for children to have a successful and enjoyable outing.
Youth fishing programs and events organized by Michigan's Department of Natural Resources (DNR) also play a vital role in promoting panfish fishing among children. These initiatives provide educational resources, fishing equipment, and expert guidance to young anglers, creating a safe and supportive environment for children to learn and grow their fishing skills. Programs like the "Hook, Line, and Sinker" events and the "Michigan's Free Fishing Weekends" offer opportunities for families to introduce children to the joy of fishing, with a focus on panfish species.
Michigan's panfish fishing offers a fantastic gateway for youth anglers to explore the world of fishing. Sunfish species such as bluegill and pumpkinseed provide exciting action, easy access, and a great opportunity for children to develop their fishing skills while enjoying the outdoors. By providing youth-friendly fishing spots, educational programs, and events, Michigan encourages young anglers to develop a lifelong love for fishing and a deeper appreciation for the state's natural resources. So grab a fishing rod, bait up with a worm, and watch your child's face light up with excitement as they reel in their first sunfish in the beautiful lakes of Michigan.

Panfish & Perch Lakes
The larger bodies of water in Michigan generally serve up the biggest stringers of panfish. These lakes include Black Lake, Brevoort Lake, Burt Lake, Crystal Lake, Elk Lake, Fletcher Pond, Glen Lake, Grand Lake, Hamlin Lake, Higgins Lake, Houghton Lake, Hubbard Lake, Indian Lake, Lake Charlevoix, Lake Erie, Lake Gogebic, Lake Huron, Lake Leelanau, Lake Michigamme, Lake Michigan, Lake St Clair, Lake Superior, Long Lake, Manistique Lake, Mullett Lake, Sanford Lake, Torch Lake and Wixom Lake.
Top Producing Panfish Lures & Bait
Check out the top producing lures and bait for bluegill, redear sunfish, rock bass and warmouth, as well as other smaller sunfish. Click here for the best lures for white bass, yellow bass, white perch and yellow perch.
In-state panfish, sunfish and perch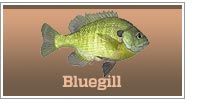 World record: 4 lbs 12 oz
State Record: 2.75 lbs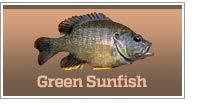 World record: 2.2 lbs
State Record: 1.53 lbs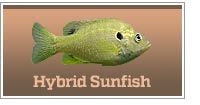 World record: N/A
State Record: 1.8 lbs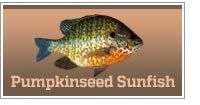 World record: 2 lbs 4 oz
State Record: 2.15 lbs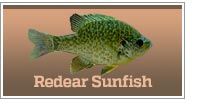 World record: 5.4 lbs
State Record: 2.36 lbs
World record: 3.0 lbs
State Record: 3.62 lbs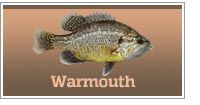 World record: 2.4 lbs
State Record: 1.38 lbs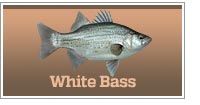 World record: 6.8 lbs
State Record: 6.44 lbs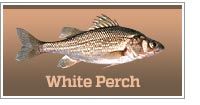 World record: 4.6 lbs
State Record: 2.0 lbs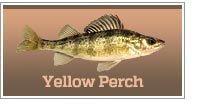 World record: 4 lbs 3 oz
State Record: 3.75 lbs
Click the images and links above for species details.
The state record bluegill was taken from Vaughn Lake.
The state record green sunfish came from Kirkwood Lake.
The state record hybrid sunfish came out of Lake Anne.
The state record pumpkinseed sunfish came out of Lake Nepessing.
The state record for redear sunfish came out of Lyon Lake.
The state record rock bass came from Holloway Reservoir.
The state record warmouth was given up by Great Bear Lake.
The state record white bass came from Saginaw Bay.
The state record white perch came from Bear Lake.
The state record yellow perch came from Lake Independence.
One or more species of sunfish populate virtually all warm water streams, ponds and lakes throughout Michigan, and around the world for that matter. They can survive in waters that provide their natural food source of minnows, insects, crustaceans and worms. Their competitive nature amongst themselves, for food, makes them relatively easy to catch.
Panfish are prolific spawners and repopulate the waters as fast as they are harvested. A common problem with panfish fishing is that the waters are under-fished causing panfish to overpopulate. As a result they tend to stay small in size due to lack of food source.
The term "panfish" comprises many species, each called by a variety of names. The bluegill tops the list and is the most common.
Bluegill Fishing Basics Video
The core principles shown in this video will work for most sunfish, perch and other panfish.
Sunfish information in other states.
Learn the lifecycle of a panfish
There is a host of panfish anglers can pursue. Visit the panfish fishing page for details on many of these sunfish you might encounter in Michigan fishing waters.
MICHIGAN