Guide To Panfish & Perch Fishing Options In Washington
All about fishing for panfish in WA lakes and ponds.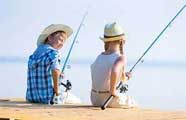 Throughout the state of Washington you can find waters with populations of a variety of sunfish, including bluegill, green sunfish, pumpkinseed sunfish, rock bass, warmouth and yellow perch. In winter sunfish are fun to catch while ice fishing at some lakes in the state.
Washington state offers excellent opportunities for panfish fishing, providing anglers of all ages, including youth, with exciting and accessible fishing experiences. Two popular panfish species in Washington are perch and sunfish, which are known for their abundance and willingness to bite.
Perch fishing is a favorite among anglers, and yellow perch are particularly sought after in Washington's lakes and reservoirs. These vibrant and tasty fish can be found in lakes such as Lake Washington, Lake Sammamish, and Moses Lake. Perch are known for their schooling behavior, which makes it possible to catch them in good numbers once located. Anglers often target perch using small jigs tipped with bait or small worms, which entice these voracious feeders.
Sunfish, including bluegill and pumpkinseed, are also popular panfish species in Washington. These fish are found in various lakes, ponds, and rivers across the state. Bluegill, with their beautiful colors and feisty nature, are especially popular among young anglers. Sunfish are typically caught using small hooks and bait, such as worms or insects, under a bobber. These fish can provide endless action for youth anglers, making for an exciting and memorable fishing experience.
Washington state encourages youth fishing through various initiatives, such as free fishing days and special youth fishing events. During designated days, fishing licenses are not required, allowing young anglers to try their hand at fishing without any barriers. Additionally, the state's Fish Washington program provides helpful resources and information to support youth fishing and make it a positive and enjoyable experience for children.
Fishing for panfish in Washington offers youth anglers an opportunity to learn fundamental angling skills, practice patience, and develop an appreciation for the outdoors. It provides a perfect platform for children to spend quality time with their families, create lasting memories, and foster a lifelong love for fishing and conservation. With the abundance of perch, sunfish, and the support of youth fishing initiatives, Washington offers an ideal setting for young anglers to embark on their fishing adventures.

Panfish & Perch Lakes
Panfish are somewhere in the middle of the food chain in most fishing waters. Most predator fish delight in a nice sunfish for dinner. And, in the warmer waters they are pretty much everywhere. You can find them in ponds, parks, small lakes and rivers. The Columbia River has a nice population of panfish. They also populate many of the major lakes including Alder Lake, Banks Lake, Lake Bryan, Lake Mayfield, Lake Sammamish, Lake Umatilla, Lake Wallula, Lake Washington, Lake Whatcom, Moses Lake, Palmer Lake, Potholes Reservoir, Riffe Lake, Rock Lake, Roosevelt Lake, Silver Lake and Vancouver Lake.
Perch Fishing Lakes In Washington
Alder Lake, Banks Lake, Lake Sammamish, Lake Tapps, Lake Umatilla, Lake Washington, Lake Whatcom, Moses Lake, Osoyoos Lake, Ozette Lake, Palmer Lake, Potholes Reservoir, Rock Lake, Roosevelt Lake, Rufus Woods Lake, Silver Lake and Vancouver Lake. Snelsons Slough produced the Washington state record yellow perch.
Top Producing Panfish Lures & Bait
Check out the top producing lures and bait for bluegill, redear sunfish, rock bass and warmouth, as well as other smaller sunfish. Click here for the best lures for white bass, yellow bass, white perch and yellow perch.
In-state panfish, sunfish and perch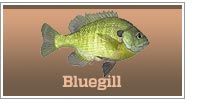 World record: 4 lbs 12 oz
State Record: 2.33 lbs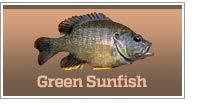 World record: 2.2 lbs
State Record: 0.79 lbs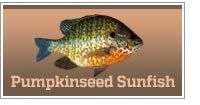 World record: 2 lbs 4 oz
State Record: 1.09 lbs
World record: 3.0 lbs
State Record: 1.38 lbs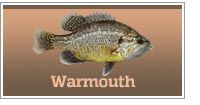 World record: 2.4 lbs
State Record: 0.53 lbs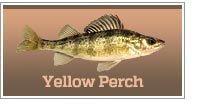 World record: 4 lbs 3 oz
State Record: 2.75 lbs
Click the images and links above for species details.
The state record bluegill was taken out of Tampico Park Pond.
The state record green sunfish was caught from Bailey Lake.
Lake Terrell produced the state record pumpkinseed sunfish.
The state record rock bass was caught from Steilacoom Lake.
The state record warmouth was caught from Silver Lake.
The state record yellow perch was caught from Snelson's Slough.
Bluegill Fishing Basics Video
The term "panfish" comprises many species, each called by a variety of names. The bluegill tops the list and is the most common. The core principles shown in this video will work for most sunfish, perch and other panfish.
One or more species of sunfish populate virtually all warm water streams, ponds and lakes throughout Washington, and around the world for that matter. They can survive in waters that provide their natural food source of minnows, insects, crustaceans and worms. Their competitive nature amongst themselves, for food, makes them relatively easy to catch.
Panfish are prolific spawners and repopulate the waters as fast as they are harvested. A common problem with panfish fishing is that the waters are under-fished causing panfish to overpopulate. As a result they tend to stay small in size due to lack of food source.
Sunfish information in other states.
Learn the lifecycle of a panfish
There is a host of panfish anglers can pursue. Visit the panfish fishing page for details on many of these sunfish you might encounter in Washington fishing waters.
WASHINGTON