Guide To Panfish Fishing In Kentucky
All about fishing for sunfish in KY lakes and ponds.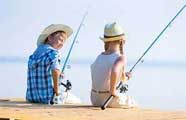 Throughout the state of Kentucky you can find waters with populations of sunfish, including bluegill, green sunfish, longear sunfish, redbreast sunfish, redear sunfish, rock bass, warmouth, white bass, yellow bass and yellow perch. It might be difficult to find a lake in KY that doesn't have panfish of one kind or another.
Kentucky provides excellent panfish fishing options, with sunfish species being a popular target for anglers of all ages, including youth. Sunfish, which include species such as bluegill, redear sunfish (shellcrackers), and pumpkinseed, are plentiful in Kentucky's lakes, ponds, and rivers, making them accessible and exciting targets for young anglers.
Bluegill, with their vibrant colors and aggressive nature, are one of the most common sunfish species found in Kentucky. They are known for their willingness to bite and can provide endless action for young anglers. Bluegill are often found in abundance, making them a perfect species to target for kids looking to catch fish and learn the basics of fishing.
Redear sunfish, also known as shellcrackers, are another popular panfish species in Kentucky. They are named for their ability to crush and eat snails, which are part of their diet. Redear sunfish tend to be larger than bluegill and can offer a fun and challenging fishing experience. Anglers targeting redear sunfish often use live bait, such as worms or crickets, to entice these bottom-dwelling fish.
Pumpkinseed sunfish, with their vibrant colors and distinctive shape, are also found in Kentucky's waters. These smaller sunfish provide an accessible option for young anglers and can be found in ponds, lakes, and slow-moving rivers. Pumpkinseeds are known for their aggression when it comes to biting, making them an excellent target for kids learning the art of fishing.
Kentucky's commitment to youth fishing is evident through various programs and events designed to introduce children to the joys of angling. The Kentucky Department of Fish and Wildlife Resources hosts youth fishing events throughout the state, providing young anglers with educational opportunities, fishing instruction, and the chance to catch fish in a supportive and safe environment. These events aim to instill a love for fishing in children, fostering an appreciation for nature and conservation.
Kentucky's abundant sunfish populations, coupled with its dedication to youth fishing initiatives, create the perfect recipe for young anglers to develop a passion for fishing. Whether it's casting a line from the shore of a local pond or participating in a youth fishing event, Kentucky offers memorable and rewarding experiences for kids looking to explore the world of panfish fishing. So grab a fishing rod, take a young angler to a sunfish hotspot, and watch as they create lasting memories while honing their fishing skills in the Bluegrass State.
Panfish Fishing Lakes in Kentucky
Healthy populations of panfish can be found in major impoundments including Barren River Lake, Buckhorn Lake, Cave Run Lake, Cedar Creek Lake, Dale Hollow Lake, Dewey Lake, Fishtrap Lake, Grayson Lake, Green River Lake, Guist Creek Lake, Herrington Lake, Kentucky Lake, Lake Barkley, Lake Cumberland, Lake Linville, Lake Malone, Laurel River Lake, Nolin River Lake, Paintsville Lake, Rough River Lake, Taylorsville Lake, Wood Creek Lake and Yatesville Lake. Private ponds are notorious for serving up nice sunfish and bluegills. Small lakes, ponds, rivers and streams have populations of panfish as well.

Top Producing Panfish Lures & Bait
Check out the top producing lures and bait for bluegill, redear sunfish, rock bass and warmouth, as well as other smaller sunfish. Click here for the best lures for white bass, yellow bass, white perch and yellow perch.
In-state panfish, sunfish and perch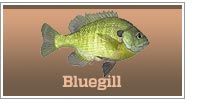 World record: 4 lbs 12 oz
State Record: 4 lbs 3 oz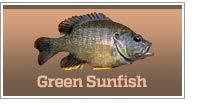 World record: 2.2 lbs
State Record: 1 lbs 9.44 oz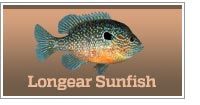 World record: 1.75 lbs
State Record: 0 lbs 13.28 oz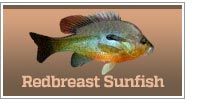 World record: 2 lbs 0 oz
State Record: 0.88 lbs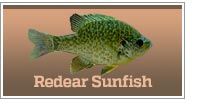 World record: 5.4 lbs
State Record: 3 lbs 1 oz
World record: 3.0 lbs
State Record: 1 lbs 10 oz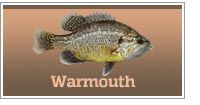 World record: 2.4 lbs
State Record: 1 lbs 6.2 oz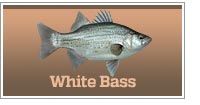 World record: 6.8 lbs
State Record: 5 lbs 0 oz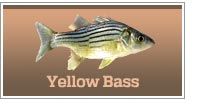 World record: 2 lbs 15 oz
State Record: 1 lbs 6.4 oz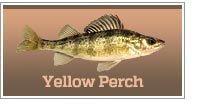 World record: 4 lbs 3 oz
State Record: 1 lbs 7 oz
Click the images and links above for species details.
Kentucky State Record Sunfish
The state record bluegill was caught from a strip mine lake.
The state record flier sunfish came from a private pond.
The state record green sunfish came from a private pond.
The state record longear sunfish came from a strip mine pond.
The state record redbreast sunfish came out of Marsh Creek.
The state record redear sunfish came out of a farm pond.
The state record rockbass was caught in Casey Creek.
The state record warmouth came out of a private pond.
Two state record white bass (tie), one came from Herrington Lake and the other from Kentucky Lake.
The state record yellow bass was served up by the Cumberland River.
The state record yellow perch was caught from Kentucky Lake.
The term "panfish" comprises many species, each called by a variety of names. The bluegill tops the list and is the most common.
One or more species of sunfish populate virtually all warm water streams, ponds and lakes throughout Kentucky, and around the world for that matter. They can survive in waters that provide their natural food source of minnows, insects, crustaceans and worms. Their competitive nature amongst themselves, for food, makes them relatively easy to catch.
Bluegill Fishing Basics Video
The core principles shown in this video will work for most sunfish, perch and other panfish.
Panfish are prolific spawners and repopulate the waters as fast as they are harvested. A common problem with panfish fishing is that the waters are under-fished causing panfish to overpopulate. As a result they tend to stay small in size due to lack of food source.
Sunfish information in other states.
Learn the lifecycle of a panfish
There is a host of panfish anglers can pursue. Visit the panfish fishing page for details on many of these sunfish you might encounter in Kentucky fishing waters.
KENTUCKY