Popular Panfish Fishing In Arizona
All about fishing for panfish in AZ lakes and ponds.
Guide to fishing for northern pike in Arizona.
By Rick Seaman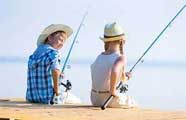 The purpose of this page is to share basic information about panfish fishing and identify popular sunfish fishing waters in the state. Throughout the state of Arizona you can find waters with populations of sunfish, including bluegill, green sunfish, hybrid sunfish, redear sunfish, rock bass, tilapia, white bass, yellow bass and yellow perch.
Arizona is a paradise for panfish fishing, offering a wealth of opportunities to target sunfish species. Sunfish, such as bluegill and redear sunfish, are abundant in the state's lakes, ponds, and reservoirs, providing anglers of all ages with exciting fishing experiences. These panfish are known for their beautiful colors, feisty fights, and willingness to bite, making them a perfect target for youth anglers.
Bluegill, one of the most common sunfish species, can be found in various waters throughout Arizona. They are known for their aggressive nature and can be easily caught using simple fishing techniques. Bluegill are often found near structures like submerged brush, fallen trees, and weed beds. They readily bite on small jigs, worms, or pieces of bait suspended below a bobber.
Redear sunfish, also known as shellcrackers, are another popular species for panfish anglers in Arizona. They are slightly larger than bluegill and are known for their preference for snails and small crustaceans. Anglers targeting redear sunfish often use small jigs or worms fished near the bottom, where these sunfish root around in search of food.
Arizona's panfish fisheries are perfect for introducing young anglers to the joys of fishing. Panfish are often abundant and willing to bite, providing ample opportunities for kids to reel in fish and build confidence. Many urban fishing locations in Arizona are stocked with panfish, making them easily accessible for families. These urban fishing spots often feature amenities like fishing piers, picnic areas, and nearby playgrounds, ensuring a fun-filled experience for young anglers.
Panfish fishing not only offers a chance to spend quality time outdoors but also provides an excellent opportunity for kids to learn about fish biology, angling techniques, and the importance of conservation. It's a wonderful way to foster a love for nature and create lifelong memories of fishing adventures. Whether it's catching bluegill or redear sunfish, panfish fishing in Arizona is an ideal activity for youth anglers to develop their fishing skills and cultivate a lifelong passion for the sport.
Panfish & Perch Lakes
Arizona lakes offering a variety of panfish include Alamo Lake, Apache Lake, Bartlett Lake, Canyon Lake, Lake Havasu, Lake Mead, Lake Mohave, Lake Pleasant, Lake Powell, Lees Ferry, Lynx Lake, Martinez Lake, Rainbow Lake, Roosevelt Lake, Saguaro Lake Show Low Lake, San Carlos Lake and Watson Lake.
Top Producing Panfish Lures & Bait
Check out the top producing lures and bait for bluegill, redear sunfish, rock bass and warmouth, as well as other smaller sunfish. Click here for the best lures for white bass, yellow bass, white perch and yellow perch.
In-state panfish, sunfish and perch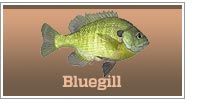 World record: 4 lbs 12 oz
State Record: 3 lbs 15.68 oz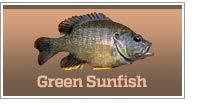 World record: 2.2 lbs
State Record: 1 lbs 9 oz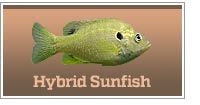 World record: N/A
State Record: 2 lbs 2.22 oz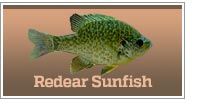 World record: 5.4 lbs
State Record: 3 lbs 9 oz
World record: 3.0 lbs
State Record: 0 lbs 12.96 oz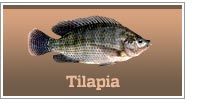 World record: 4.4 lbs
State Record: 7 lbs 8.8 oz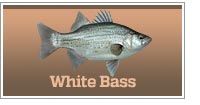 World record: 6.8 lbs
State Record: 4 lbs 11.7 oz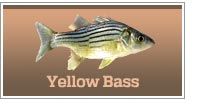 World record: 2 lbs 15 oz
State Record: 2 lbs 2.56 oz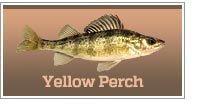 World record: 4 lbs 3 oz
State Record: 1 lbs 10 oz
Click the images and links above for species details.

The state record bluegill was caught out of Goldwater Lake.
The state record green sunfish was caught out of Parker Canyon Lake.
Patagonia Lake was home to the state record hybrid sunfish.
Goldwater Lake delivered the state record redear sunfish.
The state record rock bass came from the Upper Verde River.
The state record tilapia was taken out of Saguaro Lake.
Lake Pleasant was home to the state record white bass.
Canyon Lake yielded the state record yellow bass.
Stoneman Lake is where the state record yellow perch was caught.
One or more species of sunfish populate virtually all warm water streams, ponds and lakes throughout Arizona, and around the world for that matter. They can survive in waters that provide their natural food source of minnows, insects, crustaceans and worms. Their competitive nature amongst themselves, for food, makes them relatively easy to catch.
Bluegill Fishing Basics Video
The core principles shown in this video will work for most sunfish, perch and other panfish.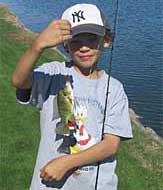 Panfish are prolific spawners and repopulate the waters as fast as they are harvested. A common problem with panfish fishing is that the waters are under-fished causing panfish to overpopulate. As a result they tend to stay small in size due to lack of food source.
The term "panfish" comprises many species, each called by a variety of names. The bluegill tops the list and is the most common.
Sunfish information in other states.
Learn the lifecycle of a panfish
There is a host of panfish anglers can pursue. Visit the panfish fishing page for details on many of these sunfish you might encounter in Arizona fishing waters.
ARIZONA