Guide To Popular Panfish Fishing Options In South Dakota
All about fishing for sunfish in SD lakes and ponds.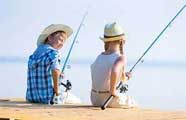 Throughout the state you can find waters with populations of sunfish including bluegill, green sunfish, pumpkinseed sunfish, rock bass, spotted sunfish, white bass and yellow perch. Ice fishing for perch and sunfish is a treat for kids, and a great way to introduce them to fishing.
South Dakota offers excellent opportunities for panfish fishing, which is perfect for introducing young anglers to the joys of fishing. Panfish are a diverse group of fish species that are typically smaller in size and found in many of the state's lakes, ponds, and rivers.
Sunfish, including bluegill, pumpkinseed sunfish, and green sunfish, are among the most popular panfish species in South Dakota. These colorful and feisty fish are abundant and provide young anglers with plenty of action and excitement.
White bass and perch are also commonly targeted panfish species in South Dakota. White bass, with their strong fighting spirit, can be a thrilling catch for young anglers. Perch, on the other hand, are known for their delicious taste and are a favorite among many South Dakota anglers.
Panfish fishing is often ideal for youth fishing due to its simplicity and accessibility. Young anglers can use basic fishing gear, such as light spinning rods and simple baits like worms or small jigs, to catch panfish.
To enhance the youth fishing experience, it's essential for parents or mentors to provide guidance and encouragement. Teaching kids basic fishing techniques, such as casting and reeling, can help build their confidence and skill.
South Dakota's abundant waters offer many opportunities for young anglers to enjoy panfish fishing, fostering a love for the outdoors and conservation while creating cherished memories with family and friends.
Panfish & Perch Fishing Lakes
Try to find fishing waters in SD without one or more species of panfish. It's not easy. Sunfish are found in ponds, creeks, rivers and lakes of all sizes including major lakes like Angostura Reservoir, Belle Fourche Reservoir, Big Stone Lake, Bitter Lake, Lake Albert, Lake Francis Case, Lake Kampeska, Lake Madison, Lake Pelican, Lake Poinsett, Lake Preston, Lake Sharpe, Lake Thompson, Lake Traverse, Lake Whitewood, Lewis And Clark Lake, Shadehill Reservoir and Waubay Lake.
Top Producing Panfish Lures & Bait
Check out the top producing lures and bait for bluegill, redear sunfish, rock bass and warmouth, as well as other smaller sunfish. Click here for the best lures for white bass, yellow bass, white perch and yellow perch.

In-state panfish, sunfish and perch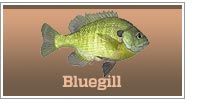 World record: 4 lbs 12 oz
State Record: 3 lbs 4 oz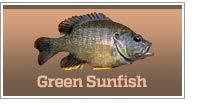 World record: 2.2 lbs
State Record: 1 lbs 5 oz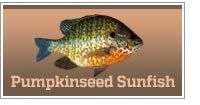 World record: 2 lbs 4 oz
State Record: 0 lbs 12 oz
World record: 3.0 lbs
State Record: 2 lbs 0 oz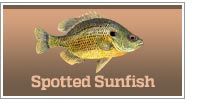 World record: N/A
State Record: 0 lbs 5.5 oz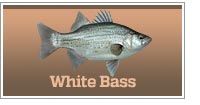 World record: 6.8 lbs
State Record: 4 lbs 12 oz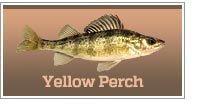 World record: 4 lbs 3 oz
State Record: 2 lbs 13 oz
Click the images and links above for species details.
South Dakota State Record Sunfish
The state record bluegill was caught from Stock Dam.
The state record green sunfish came from a stock pond.
The state record pumpkinseed sunfish came out of Lake Carthage.
The state record white bass came from North Rush Lake.
The state record yellow perch was caught from Bitter Lake.
Panfish are prolific spawners and repopulate the waters as fast as they are harvested. A common problem with panfish fishing is that the waters are under-fished causing panfish to overpopulate. As a result they tend to stay small in size due to lack of food source.
The term "panfish" comprises many species, each called by a variety of names. The bluegill tops the list and is the most common.
One or more species of sunfish populate virtually all warm water streams, ponds and lakes throughout South Dakota, and around the world for that matter. They can survive in waters that provide their natural food source of minnows, insects, crustaceans and worms. Their competitive nature amongst themselves, for food, makes them relatively easy to catch.
Bluegill Fishing Basics Video
The core principles shown in this video will work for most sunfish, perch and other panfish.
Sunfish information in other states.
Learn the lifecycle of a panfish
There is a host of panfish anglers can pursue. Visit the panfish fishing page for details on many of these sunfish you might encounter in South Dakota fishing waters.
SOUTH DAKOTA