Panfish, Perch & Sunfish Fishing In California
Guide to fishing for panfish in CA lakes and ponds.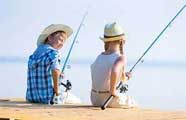 Throughout the state of California you can find waters with populations of sunfish, including bluegill, green sunfish, pumpkinseed sunfish, redear sunfish, tilapia, warmouth and white bass.
California offers fantastic opportunities for panfish fishing, particularly targeting sunfish species, which are popular among youth anglers. Sunfish, including bluegill and redear sunfish, are abundant in many lakes, ponds, and reservoirs throughout the state, making them an ideal target for young fishermen.
Bluegill, known for their vibrant colors and feisty nature, are a favorite among panfish enthusiasts. They can be found in both warm water lakes and slower-moving rivers, often near structures such as submerged vegetation, fallen trees, or docks. Bluegill readily take bait and lures, providing young anglers with exciting action on light tackle.
Redear sunfish, also known as shellcrackers, are another popular sunfish species in California. They are often found in lakes and ponds with sandy or gravel bottoms and are known for their larger size and subtle bites. Redear sunfish are especially sought after for their delicious taste.
Panfish fishing is well-suited for youth anglers due to the relatively easy and rewarding nature of catching sunfish. These fish are typically abundant and willing to bite, making it an excellent way for young anglers to develop their fishing skills and experience success on the water.
California's numerous lakes, reservoirs, and ponds provide ample opportunities for youth panfish fishing. Many of these locations have designated fishing piers, shoreline access, and family-friendly amenities to make fishing more accessible for young anglers. Local parks and recreation departments often organize youth fishing programs and events, providing instruction, equipment, and a safe environment for kids to learn and enjoy fishing.
When targeting panfish, it is important to teach youth anglers about responsible angling practices, such as using barbless hooks, handling fish with care, and practicing catch-and-release when appropriate. This helps to conserve fish populations and ensure sustainable fishing opportunities for future generations.
Panfish fishing in California not only offers an enjoyable outdoor experience for youth anglers but also provides an excellent opportunity to foster a love for fishing, nature, and conservation. It is a great way for young individuals to connect with the outdoors, learn about different fish species, and create lasting memories on the water.
Panfish Lakes
One or more species of sunfish populate virtually all warm water streams, ponds and lakes throughout California, and around the world for that matter.
Some of the Northern CA major laked that hold panfish include Bucks Lake, Clear Lake, Clear Lake Reservoir, Copco Lake, Folsom Lake, Lake Almanor, Lake Berryessa, Lake Combie, Lake Mendocino, Lake Oroville, Lake Pillsbury, New Bullards Bar Reservoir, Shasta Lake, Trinity Lake and Whiskeytown Lake.
In Central CA try your panfish skills at Bass Lake, California Delta, Crowley Lake, H. V. Eastman Lake, Hensley Lake, Jenkensin Lake, Lake Don Pedro, Lake Cachuma, Lake Camanche, Lake Del Valle, Lake Kaweah, Lake McClure, Lake Sonoma, Lake Tulloch, Lake Nacimiento, Millerton Lake, New Hogan Lake, New Melones Lake, Pine Flat Lake, San Luis Reservoir, San Pablo Reservoir, Shaver Lake, Success Lake and The California Delta.
For panfish in Southern CA try Barrett Lake, Big Bear Lake, Canyon Lake, Diamond Valley Lake, El Capitan Reservoir, Laguna Niguel Lake, Lake Cahuilla, Lake Hemet, Lake Elsinore, Lake Havasu, Lake Hodges, Lake Perris, Lake Piru, Lake Sutherland, Littlerock Reservoir, Lower Otay Lake, Pyramid Lake, San Vicente Reservoir, Silverwood Lake and Skinner Reservoir.
Top Producing Panfish Lures & Bait
Check out the top producing lures and bait for bluegill, redear sunfish, rock bass and warmouth, as well as other smaller sunfish. Click here for the best lures for white bass, yellow bass, white perch and yellow perch.
In-state panfish, sunfish and perch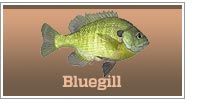 World record: 4 lbs 12 oz
State Record: 3 lbs 14 oz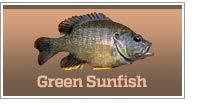 World record: 2.2 lbs
State Record: 1 lbs 12 oz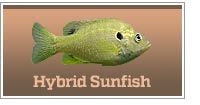 World record: N/A
State Record: 1 lbs 4 oz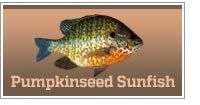 World record: 2 lbs 4 oz
State Record: 1 lbs 0 oz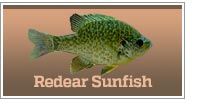 World record: 5.4 lbs
State Record: 5 lbs 13 oz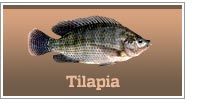 World record: 4.4 lbs
State Record: 6 lbs 0 oz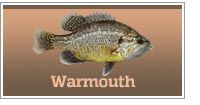 World record: 2.4 lbs
State Record: 0 lbs 15 oz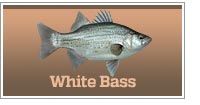 World record: 6.8 lbs
State Record: 5 lbs 5 oz
Click the images and links above for species details.
The state record bluegill was taken out of Rancho Murieta Reservoir.
A private pond near Bella Vista produced the state record green sunfish.
The state record hybrid sunfish was served up by Rancho Seco Lake.
The state record pumpkinseed sunfish was caught from Mountain Meadows Reservoir.
Lake Havasu was home to the state record redear sunfish.
The state record talapia came out of Palo Verde Lagoon.
Hensley Lake delivered up the state record warmouth.
Ferguson Lake produced the state record white bass.
These panfish can survive in waters that provide their natural food source of minnows, insects, crustaceans and worms. Their competitive nature amongst themselves, for food, makes them relatively easy to catch.
Panfish are prolific spawners and repopulate the waters as fast as they are harvested. A common problem with panfish fishing is that the waters are under-fished causing panfish to overpopulate. As a result they tend to stay small in size due to lack of food source.
The term "panfish" comprises many species, each called by a variety of names. The bluegill tops the list and is the most common.
Bluegill Fishing Basics Video
The core principles shown in this video will work for most sunfish, perch and other panfish.
Sunfish information in other states.
Learn the lifecycle of a panfish
There is a host of panfish anglers can pursue. Visit the panfish fishing page for details on many of these sunfish you might encounter in California fishing waters.