Trout Fishing In New York
Guide to fishing for rainbow, brook, brown and lake trout in area lakes and streams.
New York is a paradise for trout fishing enthusiasts, offering a wide range of trout species and exceptional fishing opportunities in its lakes and rivers. The state boasts various trout species, including brook trout, brown trout, rainbow trout, and lake trout. The purpose of this page is to share basic information about trout fishing and identify trout fishing waters in the state. Each species presents its own angling challenges and rewards.
Brook trout, New York's only native trout species, are highly prized by anglers. They can be found in remote mountain streams and pristine lakes, particularly in the Adirondack and Catskill regions. These colorful and feisty fish provide a thrilling angling experience, with fly fishing being a popular technique for targeting brook trout in New York's wilderness.
Brown trout, originally introduced from Europe, thrive in New York's rivers and lakes. They can reach impressive sizes, making them a favorite among trophy trout hunters. The Ausable River, Beaverkill River, and Salmon River are renowned for their brown trout populations. Anglers often employ a variety of techniques, including fly fishing, bait fishing, and lure fishing, to tempt these wary and elusive fish.
Rainbow trout, with their stunning colors and acrobatic fights, are another sought-after trout species in New York. Stocked in many lakes, rivers, and reservoirs, rainbows provide exciting angling opportunities for both beginners and experienced anglers. Lakes such as Lake Ontario, Finger Lakes, and the Catskill reservoirs offer excellent rainbow trout fishing. Anglers can target rainbows using a variety of techniques, including fly fishing, trolling, and casting with spinners or spoons.
Lake trout, often referred to as "lakers," are large and powerful trout that inhabit New York's deeper lakes. Lake Champlain, Lake George, and the Finger Lakes are known for their lake trout populations. These fish require specialized techniques such as deep trolling with downriggers or vertical jigging to reach their preferred depths. Lake trout can grow to impressive sizes, providing anglers with the chance to land trophy fish.
New York boasts impressive trout records, showcasing the potential for anglers to land massive fish. The state record for brook trout stands at 6 pounds, while the record for brown trout is over 33 pounds. Rainbow trout records top 31 pounds, and lake trout records surpass 41 pounds. These impressive records demonstrate the trophy potential that awaits anglers pursuing trout in New York's waters.
Whether exploring remote mountain streams, casting in renowned rivers, or trolling in expansive lakes, New York's trout fishing offers a diverse range of experiences and the chance to reel in remarkable fish. From the pristine beauty of the Adirondacks to the iconic waters of the Catskills and the vastness of the Finger Lakes, New York provides an angling paradise for trout enthusiasts seeking thrilling adventures on the water.
Trout Waters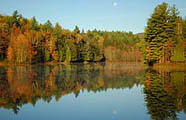 There is plenty of trout water in New York to keep any angler happy. Most streams, rivers and creeks have trout and the Adirondack area has miles of excellent waters. Major lakes in NY with healthy populations of trout include Allegheny Reservoir, Ashokan Reservoir, Canandaigua Lake, Cannonsville Reservoir, Cayuga Lake, Cranberry Lake, Great Sacandaga Lake, Indian Lake, Keuka Lake, Lake Champlain, Lake George, Lows Lake, Otsego Lake, Owasco Lake, Pepacton Reservoir, Piseco Lake, Raquette Lake, Seneca Lake, Schroon Lake, Skaneateles Lake, Tupper Lake and Upper Saranac Lake. Click here to find information about trout stocking in New York.

Trout Species In The State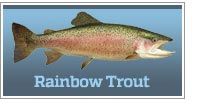 World record: 42 lbs 2 oz
State Record: 31 lbs 3 oz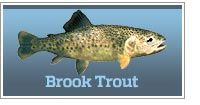 World record: 14 lbs 8 oz
State Record: 6 lbs 0 oz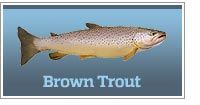 World record: 40 lbs 4 oz
State Record: 33 lbs 2 oz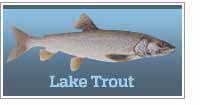 World record: 72 lbs 0 oz
State Record: 41 lbs 8 oz
Click the images and links above for species details.
Select the best trout lures and baits
Trout spinners, crankbaits and jerkbaits work well for shallow, reasonably active fish. Salmon eggs, worms and prepared baits will work at virtually all depths.
New York State Record Trout
The state record rainbow trout was caught from Lake Ontario.
The state record brook trout came from Silver Lake Wilderness Area.
The state record brown trout came from Lake Ontario.
The state record lake trout was caught in Lake Erie.
Watch trout fishing videos to see trout anglers in action.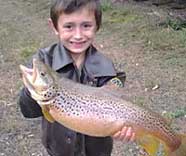 The 5 primary trouts are the rainbow, brook, brown, cutthroat and lake trout. Browns are considered the most difficult to catch and brookies are the easiest. Pure cold water is key to survival of the trouts.
Additional trout information
Trout Conservation
Trout Unlimited
Trout locations and info, by state.
The habits of trout.
Trout are considered some of the most difficult fish to fool. Once you locate New York waters with a population of trout, the challenge becomes identifying trout flies and lures that will trigger strikes. Visit the trout fishing page to learn more about the habitat each of the trouts prefer.
NEW YORK