Trout Fishing Locations In Nebraska
Guide to fishing for rainbow, cutthroat, brook and brown trout in local lakes and streams.
Nebraska offers exciting opportunities for trout fishing, with both rainbow trout and brown trout being popular species among anglers. Although the state is not known for its extensive trout fisheries, there are several lakes and rivers where trout can be found, providing anglers with thrilling fishing experiences.
Rainbow trout are the most common trout species in Nebraska and are typically stocked in lakes and rivers throughout the state. They are known for their acrobatic leaps and strong fights, making them a favorite target for anglers. Some popular lakes for rainbow trout fishing include Lake Ogallala, Merritt Reservoir, and Grove Lake. These lakes are periodically stocked with rainbow trout to maintain the populations and provide anglers with ample opportunities to catch these vibrant fish.
Brown trout, while less common, can also be found in certain Nebraska waters. They are typically found in rivers, particularly in the colder, faster-flowing sections. The Niobrara River is known for its brown trout fishery, offering anglers a chance to catch these elusive and prized fish. Brown trout can also be found in some lakes, such as the Calamus Reservoir.
Nebraska's state records for rainbow trout and brown trout demonstrate the potential for trophy-sized catches. The current state records for both species exceed impressive weights, highlighting the possibility of landing a record-breaking trout in Nebraska's waters.
When targeting trout in Nebraska, anglers often use a variety of techniques such as fly fishing, spinning, or bait fishing. Common baits and lures for trout fishing include artificial flies, spinners, spoons, and dough baits. Anglers can also practice catch-and-release to help sustain trout populations and ensure future fishing opportunities.
It's important for anglers to be aware of specific regulations and fishing limits for trout in each water body. Additionally, anglers should obtain the necessary fishing permits and familiarize themselves with any special regulations or seasons specific to trout fishing in Nebraska.
While Nebraska may not be widely known for its trout fisheries, the state still offers opportunities for anglers to enjoy trout fishing experiences. With lakes, reservoirs, and rivers that support trout populations, anglers can test their skills and enjoy the thrill of catching rainbow trout and brown trout in the scenic landscapes of Nebraska.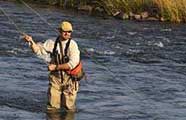 Trout Waters
Hugh Butler Lake, Kimball Reservoir, Lake McConaughy, Lake Ogallala, Lake Maloney, Merritt Reservoir, Oliver Reservoir, Red Willow Reservoir and Sutherland Reservoir are some of the major bodies of water in NE with trout (typically stocked). Many rivers and smaller lakes may also contain trout. Some of the waters with stocked trout include Crystal Cove, Fremont Lake, Standing Bear Lake, Grove Lake, Weeping Water Pond, Auburn Lake, Holmes Lake, Qwest Lake, Benson Lake, Ta-Ha-Zouka Park Lake, Pawnee Park Lake, Such's Lake, Ord City Lake, Windmill State Recreation Area Lake No. 1, Lexington City Park Lake, Holdrege City Park Lake, Arnold Lake and Birdwood Lake.

Trout Species In The State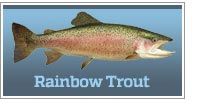 World record: 42 lbs 2 oz
State Record: 14 lbs 2 oz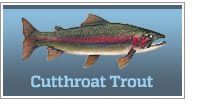 World record: 41 lbs 0 oz
State Record: 5 lbs 7 oz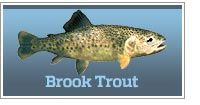 World record: 14 lbs 8 oz
State Record: 5 lbs 1 oz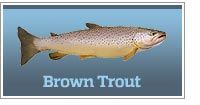 World record: 40 lbs 4 oz
State Record: 20 lbs 1 oz
Click the images and links above for species details.
Select the best trout lures and baits
Trout spinners, crankbaits and jerkbaits work well for shallow, reasonably active fish. Salmon eggs, worms and prepared baits will work at virtually all depths.
Nebraska Record Trout
The NPPD Canal was home to the state record rainbow trout.
Ogallala Lake gave up the state record cutthroat trout.
The state record brook trout was taken from Pawnee Springs.
The state record brown trout came out of the Snake River.
Additional trout information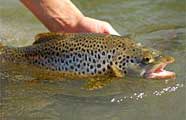 The 5 primary trouts are the rainbow, brook, brown, cutthroat and lake trout. Browns are considered the most difficult to catch and brookies are the easiest. Pure cold water is key to survival of the trouts.
Trout Conservation
Trout Unlimited
Visit the Nebraska Game & Parks Commission website for details on trout stocking in Nebraska lakes, ponds and streams.
Watch trout fishing videos to see trout anglers in action.
Trout locations and info, by state.
Learn the habits of trout
Trout are considered some of the most difficult fish to fool. Once you locate Nebraska waters with a population of trout, the challenge becomes identifying trout flies and lures that will trigger strikes. Visit the trout fishing page to learn more about the habitat each of the trouts prefer.
NEBRASKA