Guide To The Best Bass Fishing Lakes In Massachusetts
Fish for smallmouth and largemouth bass in MA.
Bass Lakes In Massachusetts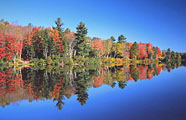 Even with a short growing season, Massachusetts has plenty of bass and some of them are monsters. Visit the Bass Knowledge Center for valuable information about bass and bass fishing.
Massachusetts offers excellent bass fishing, with both largemouth and smallmouth bass being popular targets for anglers. These two species provide exciting fishing experiences and can be found in various lakes, ponds, and rivers throughout the state.
Largemouth bass are known for their aggressive strikes and strong fights. They are commonly found in lakes and ponds with ample vegetation and structure, such as fallen trees, weed beds, and lily pads. Anglers often use techniques like topwater lures, soft plastics, and crankbaits to entice largemouth bass. Some popular bass fishing spots in Massachusetts for targeting largemouth bass include Lake Quinsigamond, Lake Chaubunagungamaug (Webster Lake), and Lake Cochituate.
Smallmouth bass, on the other hand, are renowned for their fighting prowess and acrobatic leaps. They are often found in clear, rocky, and cooler waters of rivers and lakes. Anglers can target smallmouth bass using techniques like finesse fishing with jigs, soft plastics, and crankbaits. Popular locations for smallmouth bass fishing in Massachusetts include the Connecticut River, Quabbin Reservoir, and the Swift River.
The best time to fish for bass in Massachusetts varies depending on the species and the location. Generally, the spring and fall seasons are considered prime times for bass fishing. In spring, as the water temperatures rise, bass become more active and move towards the shallows to spawn, making them more accessible for anglers. During fall, bass feed aggressively to prepare for the upcoming winter, offering anglers another excellent opportunity to catch them.
It's important for anglers to familiarize themselves with the fishing regulations and obtain the necessary licenses before heading out to fish for bass in Massachusetts. Following catch and size limits, practicing catch-and-release, and respecting the environment are essential for preserving fish populations and ensuring the sustainability of bass fishing in the state.
Whether you're targeting largemouth bass in the weedy waters of a picturesque lake or chasing smallmouth bass in the clear and rocky currents of a river, bass fishing in Massachusetts provides anglers with thrilling encounters and the chance to reel in some impressive fish. So grab your gear, explore the diverse bass fishing opportunities, and enjoy the excitement of chasing these popular game fish in the Bay State.
Bass Fishing Lakes in Massachusetts
The major lakes in the state with healthy populations of bass include Assawompset Pond, Cheshire Reservoir, Congamond Lake, Hamilton Reservoir, Lake Chaubunagungamaug, Lake Cochituate, Lake Garfield, Lake Onota, Lake Rohunta, Lake Quinsigamond, Long Pond, Norton Reservoir, Otis Reservoir, Quabbin Reservoir, South Watuppa Pond and Wachusett Reservoir. Largemouth and smallies both can be caught while ice fishing at many lakes across the state.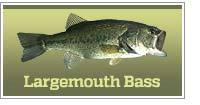 World record: 22 lbs 4 oz
State Record: 15 lbs 8 oz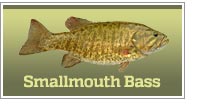 World record: 11 lbs 15 oz
State Record: 8 lbs 2 oz
Click the images and links above for species details.
Top 5 Bass Fishing Lures For Massachusetts
When bass are shallow, spinnerbaits, crankbaits and stickbaits are the most productive. As they move deeper, worms and jigs are among the top producers.
Massachusetts State Record Bass
The state record largemouth bass was caught from Sampsons Pond.
The state record smallmouth bass came from Wachusett Reservoir.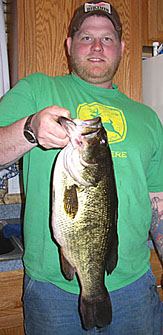 Mike Taylor with a nice MA bass.
Bass are one of the most sought after of all the game fish. Its appeal spans cultures, age groups and genders to tap on the heart strings of anglers everywhere. Join us in our endeavor to offer information about bass fishing on your favorite bass lake in Massachusetts.
Understanding the primary seasonal movements of smallmouth bass and largemouth bass is key to locating them on local lakes in the Bay State.
Bass fishing basics video.

Catch big bass!
Bass fishing information by state.
The lifecycle of bass
The more you know about the seasonal migration of bass, the more likely you are to be looking in the right area next time you visit Massachusetts bass fishing lakes. Visit the bass fishing page for more in-depth information about bass activities.
MASSACHUSETTS