Bass Fishing & Bass Lakes In Georgia
Guide to fishing for spotted, redeye, shoal, smallmouth and largemouth bass in GA.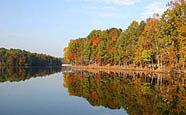 Home to the world record largemouth bass, Georgia is a bass fishing paradise - with both quantity and quality of five species of bass. Visit the Bass Knowledge Center for valuable information about bass and bass fishing. Bass are one of the most sought after of all the game fish. Its appeal spans cultures, age groups and genders to tap on the heart strings of anglers everywhere. The purpose of this page is to share basic information about bass fishing and bass lakes in the state.
Georgia is a haven for bass fishing, offering a variety of bass species that make for thrilling angling experiences. Largemouth bass are the most sought-after species in the state, known for their impressive size and fierce fighting abilities.
Bass fishing basics video.
Anglers can find largemouth bass in lakes, reservoirs, and rivers throughout Georgia. The best season for largemouth bass fishing in Georgia is typically in the spring and fall when the water temperatures are optimal and the bass are actively feeding.
Smallmouth bass, although not as abundant as largemouth bass, can be found in select rivers and streams in northern Georgia. These feisty fighters are known for their acrobatic jumps and strong resistance, making them a favorite among anglers seeking a challenge. Smallmouth bass fishing is popular in rivers such as the Chattahoochee and Toccoa, particularly in rocky and fast-flowing sections.
Spotted bass are another popular bass species in Georgia, often found in lakes and reservoirs. These aggressive predators exhibit similar behaviors to largemouth bass and provide exciting angling opportunities. They can be caught year-round, but the spring and fall seasons tend to produce the best results.
Redeye bass, also known as Coosa bass, are native to Georgia's Coosa River Basin and its tributaries. These colorful and hard-fighting fish offer a unique angling experience. Anglers targeting redeye bass often find success in clear, flowing waters using a variety of lures and techniques.
Shoal bass, another prized bass species in Georgia, are native to the Flint River and its tributaries. They are known for their strength and aggressive nature, making them a thrilling catch. Shoal bass can be found in rocky, fast-moving sections of rivers, and their populations are primarily sustained through catch-and-release practices to ensure their conservation.
Whether you're pursuing largemouth, smallmouth, spotted, redeye, or shoal bass, Georgia's diverse fisheries offer ample opportunities to test your angling skills and experience the thrill of reeling in these prized sportfish. With its picturesque lakes, rivers, and streams, Georgia is a true paradise for bass fishing enthusiasts of all levels.

Bass Fishing Lakes in Georgia
The state not only boasts the world record for largemouth bass but just the mention of many lakes in the state will make knowledgeable bass fishermen come to attention. While most waters in GA contain bass, the larger impoundments like Banks Lake, Blue Ridge Lake, Carters Lake, Chatuge Lake, Clarks Hill Lake, Goat Rock Lake, High Falls Lake, Lake Allatoona, Lake Andrews, Lake Burton, Lake Blackshear, Lake Chehaw, Lake Eufaula, Lake Harding, Lake Hartwell, Lake Jackson, Lake Lanier, Lake Nottely, Lake Oconee, Lake Oliver, Lake Russell, Lake Seminole, Lake Sinclair, Lake Tobesofkee, Lake Tugalo and West Point Lake are the real draw.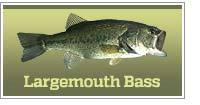 World record: 22 lbs 4 oz
State Record: 22 lbs 4 oz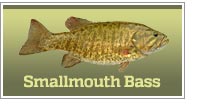 World record: 11 lbs 15 oz
State Record: 7 lbs 2 oz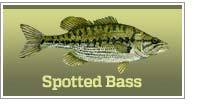 World record: 9 lbs 8 oz
State Record: 8 lbs 2 oz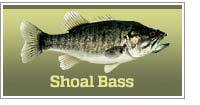 World record: 7 lbs 8 oz
State Record: 8 lbs 3 oz
World record: 8 lbs 12 oz
State Record: 3 lbs 7 oz
Click the images and links above for species details.
Top 5 Bass Fishing Lures For Georgia
When bass are shallow, spinnerbaits, crankbaits and top water lures are the most productive. As they move deeper, worms and jigs are among the top producers.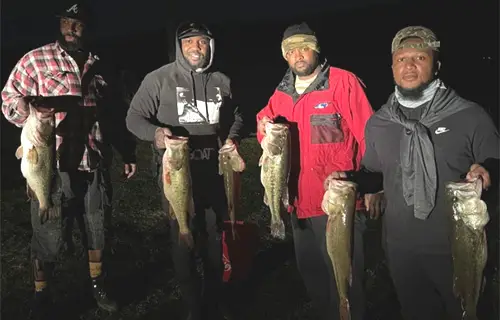 Some very nice bass caught from Lake Zwerner in Georgia, by Wes Woods, Gabriel Jackson, Patrick Jackson and Ian McIntosh.
Georgia State Record Bass
The state record largemouth bass* was caught from Montgomery Lake.
The state record smallmouth bass came from Lake Chatuge.
The state record spotted bass was caught out of Lake Burton.
The state record shoal bass was caught in the Flint River.
The state record redeye bass came out of Lake Hartwell.
*Also the world record.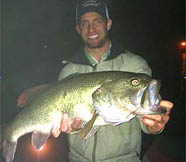 Kory Chastain caught this 10.785 lb bass while night fishing at Lake Blue Ridge. He was fishing a finesse plastic work on a texas rig right on the bank and around heavy structure.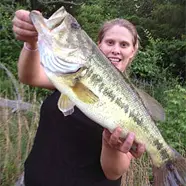 Brieanne Whaley shows off a real nice bass she caught on a pumpkinseed worm.
Send us photos of your catch. We will be glad to post them on our site. We have a sections dedicated to kids photos and stories about how they caught their prized fish. Use the contact page to submit photos and stories.
Understanding the primary seasonal movements of smallmouth bass and largemouth bass is key to locating them on local lakes in the Peach State.

Catch big bass!
Bass fishing information by state.
The lifecycle of bass
The more you know about the seasonal migration of bass, the more likely you are to be looking in the right area next time you visit Georgia bass fishing lakes. Visit the bass fishing page for more in-depth information about bass activities.
GEORGIA