Guide To The Best Bass Fishing Lakes In Hawaii
All about fishing for peacock, smallmouth and largemouth bass in Hawaii lakes. The islands of Hawaii are dotted with small lakes, ponds and reservoirs which hold bass, peacock bass and sunfish. See the Hawaii fishing home page for a list of some of these impoundments. Visit the Bass Knowledge Center for valuable information about bass and bass fishing.
Bass Fishing Lakes In Hawaii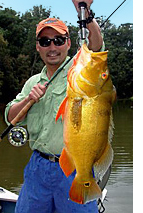 Perhaps the best of them is Wilson Lake, aka Wahiawa Reservoir which holds some very nice peacock bass. You can fish for peacock bass much the same as largemouths, however a little extra patience may be required.
Peacock bass presentations require working the baits a little slower. Use more finesse in presentation and cast to the same spot again and again if you think it holds a peacock.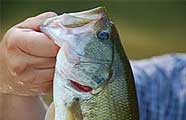 Bass are one of the most sought after of all the game fish. Its appeal spans cultures, age groups and genders to tap on the heart strings of anglers everywhere. Join us in our endeavor to offer information about bass fishing on your favorite bass lake in Hawaii.
Bass fishing basics video.
Understanding the primary seasonal movements of smallmouth bass and largemouth bass is key to locating them on local lakes in the Aloha State.

Catch big bass!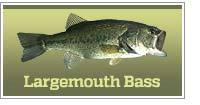 World record: 22 lbs 4 oz
State Record: 8 lbs 0 oz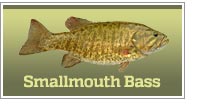 World record: 11 lbs 15 oz
State Record: 5 lbs 11 oz
Click the images and links above for species details.
Bass fishing information by state.
The lifecycle of bass
The more you know about the seasonal migration of bass, the more likely you are to be looking in the right area next time you visit Hawaii bass fishing lakes. Visit the bass fishing page for more in-depth information about bass activities.
HAWAII


Best bass fishing lakes in Hawaii!