Guide To The Best Bass Fishing Lakes In Nevada
Spotted, smallmouth and largemouth bass in NV. Visit the Bass Knowledge Center for valuable information about bass and bass fishing.
Bass Lakes In Nevada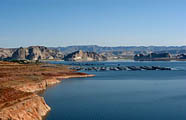 Bass can be found in most of the southern waters in Nevada and throughout the Colorado River system of lakes. The major lakes in NV with healthy populations of bass include Lake Lahontan, Lake Mead, Lake Mohave, Ruby Lake, Rye Patch Reservoir, Topaz Lake, South Fork Reservoir and Wild Horse Reservoir.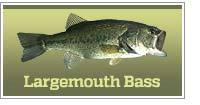 World record: 22 lbs 4 oz
State Record: 12 lbs 0 oz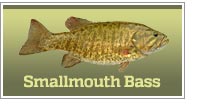 World record: 11 lbs 15 oz
State Record: 8 lbs 11 oz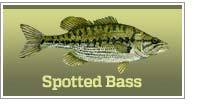 World record: 9 lbs 8 oz
State Record: 4 lbs 6 oz
Click the images and links above for species details.
Top 5 Bass Fishing Lures For Nevada
When bass are shallow, spinnerbaits, crankbaits and top water lures are the most productive. As they move deeper, worms and jigs are among the top producers.
Nevada State Record Bass
The state record largemouth bass was caught from Lake Mead.
The state record smallmouth bass came from South Fork Reservoir.
The state record spotted bass was caught out of Helms Lake at Sparks Marina.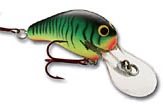 Bass are one of the most sought after of all the game fish. Its appeal spans cultures, age groups and genders to tap on the heart strings of anglers everywhere. Join us in our endeavor to offer information about bass fishing on your favorite bass lake in Nevada.
Understanding the primary seasonal movements of smallmouth bass and largemouth bass is key to locating them on local lakes in the Silver State.
Bass fishing basics video.

Catch big bass!
Bass fishing information by state.
The lifecycle of bass
The more you know about the seasonal migration of bass, the more likely you are to be looking in the right area next time you visit Nevada bass fishing lakes. Visit the bass fishing page for more in-depth information about bass activities.
NEVADA