Guide To The Best Bass Fishing Lakes In Iowa
All about fishing for smallmouth and largemouth bass.
Iowa is a fantastic destination for bass fishing, offering anglers the opportunity to target various bass species, including largemouth bass, smallmouth bass, and spotted bass.
Largemouth bass are abundant in Iowa's lakes, rivers, and reservoirs. They are known for their size, strength, and aggressive feeding behavior. Anglers can target largemouth bass by casting lures near submerged vegetation, fallen trees, and other structures where bass are likely to hide and ambush their prey. Popular lure choices include plastic worms, crankbaits, and topwater baits. Spring and early summer are often productive seasons for largemouth bass fishing, as bass become more active during their spawning period.
Smallmouth bass are another prized species in Iowa. They prefer clear and rocky habitats, such as rivers, streams, and some lakes. Anglers can target smallmouth bass by casting lures along rocky shorelines, submerged rock piles, or around bridge pilings. Smallmouth bass are known for their aggressive strikes and acrobatic fights, making them a favorite among anglers seeking an exciting fishing experience. Popular lure choices for smallmouth bass include jigs, crankbaits, and soft plastic baits. Spring and early fall are generally good times to target smallmouth bass when water temperatures are ideal.
Spotted bass, while less common than largemouth and smallmouth bass in Iowa, can still be found in some lakes and rivers. They are similar in appearance and behavior to largemouth bass but have distinct markings, including dark spots along their lateral line. Spotted bass prefer rocky habitats and can be targeted using similar techniques as smallmouth bass. They are known for their voracious appetite and aggressive strikes, providing anglers with thrilling fishing experiences.
When bass fishing in Iowa, it's important to familiarize yourself with the fishing regulations and any specific size or creel limits set by the Iowa Department of Natural Resources. Conservation of the bass population ensures sustainable fishing opportunities for future generations.
Whether you choose to fish for largemouth bass, smallmouth bass, or spotted bass, Iowa's lakes, rivers, and reservoirs provide ample opportunities to pursue these exciting and challenging sportfish. The state's diverse waterways offer a variety of habitats and fishing conditions, ensuring that every angler can find their preferred bass fishing experience in Iowa.
Iowa is peppered with lakes, rivers, streams, creeks, ponds and lakes. Bass make their home in most of these waters. Visit the Bass Knowledge Center for valuable information about bass and bass fishing.
Bass Lakes In Iowa
The larger impoundments sporting a population of bass include Big Creek Lake, Big Spirit Lake, Black Hawk Lake, Browns Lake, Brushy Creek Lake, Clear Lake, Coralville Lake, DeSoto Lake, East Okoboji Lake, Five Island Lake, Lake Fisher, Lake Icaria, Lake MacBride, Lake Manawa, Lake Red Rock, Lake Wapello, Little River Lake, Little Spirit Lake, Lost Grove Lake, Lost Island Lake, Okamanpeedan Lake, Pleasant Creek Lake, Rathbun Lake, Rock Creek Lake, Saylorville Lake, Silver Lake, Storm Lake, Three Mile Reservoir, Twelve Mile Creek Lake and West Okoboji Lake.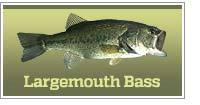 World record: 22 lbs 4 oz
State Record: 10.75 lbs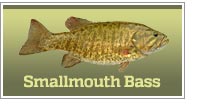 World record: 11 lbs 15 oz
State Record: 7.75 lbs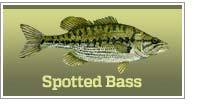 World record: 9 lbs 8 oz
State Record: 2.0 lbs
Click the images and links above for species details.
Top 5 Bass Fishing Lures For Iowa
When bass are shallow, spinnerbaits, crankbaits and top water lures are the most productive. As they move deeper, worms and jigs are among the top producers.
Iowa State Record Bass
The state record largemouth bass was caught from Lake Fisher.
The state record smallmouth bass came from West Okoboji Lake.
The state record spotted bass was caught out of Coralville Reservoir.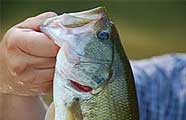 Bass are one of the most sought after of all the game fish. Its appeal spans cultures, age groups and genders to tap on the heart strings of anglers everywhere. Join us in our endeavor to offer information about bass fishing on your favorite bass lake in Iowa.
Understanding the primary seasonal movements of smallmouth bass and largemouth bass is key to locating them on local lakes in the Hawkeye State.
Bass fishing basics video.

Catch big bass!
Bass fishing information by state.
The lifecycle of bass
The more you know about the seasonal migration of bass, the more likely you are to be looking in the right area next time you visit Iowa bass fishing lakes. Visit the bass fishing page for more in-depth information about bass activities.
IOWA