Bass Fishing & Bass Lakes In New Hampshire
Guide to fishing for smallmouth and largemouth bass in NH.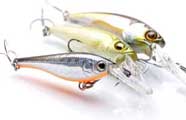 New Hampshire is renowned for its exceptional bass fishing opportunities, with both largemouth and smallmouth bass attracting anglers from near and far. Largemouth bass can be found in various lakes and ponds throughout the state, and they are particularly abundant in water bodies like Lake Winnipesaukee, Squam Lake, and Bow Lake. These fish are known for their size, strength, and thrilling fights, making them a favorite target for many bass enthusiasts. The shallow weedy areas, submerged vegetation, and rocky structures found in these lakes provide ideal habitat for largemouth bass, allowing them to thrive.
On the other hand, smallmouth bass are often sought after for their aggressive nature and acrobatic leaps when hooked. New Hampshire offers excellent smallmouth bass fishing opportunities in rivers such as the Connecticut River, Merrimack River, and the Piscataqua River. These rivers provide the perfect conditions for smallmouth bass, with their rocky bottoms, fast currents, and deep pools. Anglers targeting smallmouth bass can have success using a variety of lures, including crankbaits, jigs, and topwater baits.
Both largemouth and smallmouth bass can be caught throughout the fishing season in New Hampshire, but the best time to target them is typically during the warmer months. In the spring, as the water temperatures rise and the bass move into shallower waters to spawn, they become more active and aggressive. This period presents an excellent opportunity to catch trophy-sized bass. During the summer, bass can be found near structures such as submerged rocks, fallen trees, and weed beds, where they seek shelter and ambush their prey. The fall season is also a productive time for bass fishing, as they feed heavily in preparation for the winter months.
When fishing for bass in New Hampshire, it's important to adhere to local fishing regulations, including size and bag limits, and practice catch-and-release whenever possible to ensure the sustainability of the fishery. Whether you're targeting largemouth or smallmouth bass, the thrill of hooking into these powerful fish amidst the beautiful New Hampshire scenery is an experience that will leave lasting memories for any angler.
Bass are one of the most sought after of all the game fish. Its appeal spans cultures, age groups and genders to tap on the heart strings of anglers everywhere. Visit the Bass Knowledge Center for valuable information about bass and bass fishing. Bass are available in many lakes, ponds and rivers in NH. In winter there are options for catching bass while ice fishing.
Major Bass Lakes In NH
The major lakes that have a healthy population of bass include Bow Lake, Comerford Lake, Conway Lake, Great East Lake, Lake Sunapee, Lake Wentworth, Lake Winnipesaukee, Mascoma Lake, Massabesic Lake, Merrymeeting Lake, Moore Reservoir, Newfound Lake, Ossipee Lake, Paugus Bay, Silver Lake, Squam Lake, Umbagog Lake and Winnisquam Lake.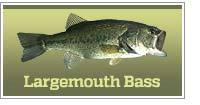 World record: 22 lbs 4 oz
State Record: 10 lbs 8 oz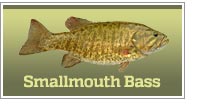 World record: 11 lbs 15 oz
State Record: 7 lbs 14.5 oz
Click the images and links above for species details.
Top 5 Bass Fishing Lures For New Hampshire
When bass are shallow, spinnerbaits, crankbaits and stickbaits are the most productive. As they move deeper, worms and jigs are among the top producers.
New Hampshire State Record Bass
The state record largemouth bass was caught from Potanipo Lake.
The state record smallmouth bass came from Goose Pond.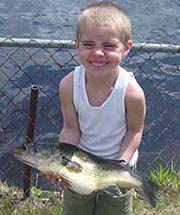 Understanding the primary seasonal movements of smallmouth bass and largemouth bass is key to locating them on local lakes in the Granite State.
Bass fishing basics video.

Catch big bass!
Bass fishing information by state.
The lifecycle of bass
The more you know about the seasonal migration of bass, the more likely you are to be looking in the right area next time you visit New Hampshire bass fishing lakes. Visit the bass fishing page for more in-depth information about bass activities.
NEW HAMPSHIRE