Fishing For Catfish In Rhode Island
Guide to fishing for white catfish in RI.
Rhode Island may not be well-known for its catfish fishing compared to some other states, but it does offer opportunities to catch white catfish. White catfish are a native species to the region and can be found in various freshwater bodies, including ponds, lakes, and slow-moving rivers.
One popular spot for catfish fishing in Rhode Island is the Scituate Reservoir. This reservoir is known to hold a healthy population of white catfish, providing anglers with a chance to reel in these feisty fighters. Additionally, other smaller ponds and lakes throughout the state may also harbor white catfish populations.
White catfish are often caught using a variety of baits, such as nightcrawlers, cut bait, chicken liver, or stinkbaits. They are opportunistic feeders and can be caught throughout the day, although they tend to be more active during low-light periods, such as early morning or late evening.
While not as large or as well-known as some other catfish species, white catfish offer a fun and rewarding fishing experience for anglers of all skill levels in Rhode Island. Whether you prefer fishing from the shore or from a boat, spending a day on the water targeting these catfish can lead to a memorable and enjoyable fishing adventure.
Catfish Fishing Lakes in Rhode Island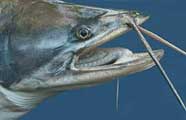 several lakes, including Beach Pond, Tiogue Lake and Woonasquatucket Reservoir are bodies of water with significant populations of catfish. Some rivers and ponds also offer catfish fishing opportunities.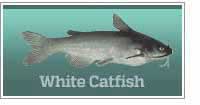 World record: 22 lbs 0 oz
State Record: 16 lbs 12 oz
Click the images and links above for species details.
What's the best bait for catfish in Rhode Island?
Choose from the top 5 all-time catfish baits and try them on local waters. Appealing to the keen sense of smell and taste could turn a so-so day into a memorable event.
Rhode Island State Record Catfish
The state record white catfish came out of Tiogue Lake.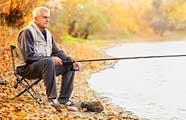 There are several species of catfish and even more ways to catch them. Adults range in size from less than a pound to hundreds of pounds. Catfish are found in all types of water including ponds, streams, lakes and rivers throughout Rhode Island. There are even species which spend a limited amount of time on dry land. Big giant catfish put up a very noble fight once hooked.
Most catfish are considered bottom feeders to one extent or another. They will generally eat anything that can get in their mouth. Their strongest sense is smell which they use to locate potential food sources. Capitalizing on this sense is the primary weapon in your search for these creatures. Aggressive catfish have been caught on most types of fast moving bass lures so don't under estimate their ability to catch live bait.
Catfish Fishing Video
Additional catfishing information resources.
U.S. Catfish Anglers Tournaments
Information for states with catfish.
RHODE ISLAND