Guide To Fishing At Sebasticook Lake
AKA: Sebasticook Reservoir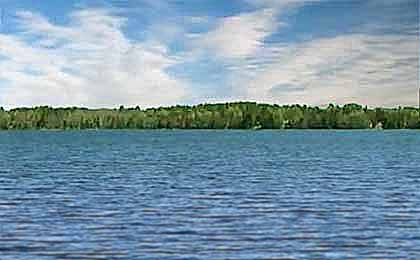 Located on the northern outskirt of Newport Maine, Sebasticook Lake is a 4,300-acre fishery. Most of the 29 miles of shoreline is private property.
Sebasticook Lake is situated in central Maine and is a beloved fishing spot for both locals and visitors alike. The lake's scenic beauty and diverse fishery attract anglers of all ages and skill levels.
Among the popular fish species found in Sebasticook Lake are largemouth bass and smallmouth bass. These prized game fish provide thrilling angling experiences and are highly sought after by bass enthusiasts. Whether casting from the shoreline or navigating the calm waters by boat, anglers have ample opportunities to hook into bass in this lake.
Another favorite among anglers is the black crappie, known for its delicious taste and challenging fishing tactics. Alongside the crappie, Sebasticook Lake boasts a thriving population of yellow perch, white perch, redbreast sunfish, and pumpkinseed sunfish. These panfish species offer a fun and rewarding fishing experience, especially for families and younger anglers.
For those seeking a predator fish challenge, Sebasticook Lake is home to the formidable chain pickerel. Known for their aggressive strikes, pickerel provide an exciting fight for those who enjoy the thrill of catching predatory fish.
Beyond fishing, Sebasticook Lake is perfect for recreational boating and camping. The lake's calm and serene waters create an ideal setting for boating enthusiasts to explore the picturesque surroundings. Additionally, camping along the lake's shoreline allows visitors to fully immerse themselves in the tranquility of nature and enjoy the great outdoors.
Overall, Sebasticook Lake in central Maine offers a well-rounded fishing and recreational experience. With its diverse fish species, including largemouth bass, smallmouth bass, black crappie, yellow perch, white perch, redbreast sunfish, pumpkinseed sunfish, and chain pickerel, anglers have plenty of options to choose from. Coupled with opportunities for boating and camping, Sebasticook Lake is a cherished destination for those looking to create lasting memories in Maine's beautiful natural landscape.
There are areas for fishing from the bank especially at campgrounds and along the east side of the lake. Sebasticook Lake Campground, located at the southern-most tip of the lake, has a boat launch ramp. Considered a top bass fishing lake in the area, anglers can catch both largemouth and smallmouth in good size and numbers. Crappie, perch, pickerel and sunfish also reside here and deserve attention from anglers.

What to fish for...
Fishing for largemouth bass, smallmouth bass, black crappie, pumpkinseed sunfish, redbreast sunfish, white perch, yellow perch and chain pickerel at Sebasticook Lake in Maine.
Primary fish species residing in Sebasticook Lake
Click images for fishing tips and details about each species.
Sebasticook Lake Amenities
Marina: NO
Boat Rental: YES
Boat Launch Ramp: YES
Campgrounds: YES
RV Hookups: YES
Lodging: YES
Convenience Store: YES
Bait & Tackle: YES
Restaurant: YES
Today's Weather & Forecast
Public Boat Launch Ramps & Landings
Newport Boat Launch Ramp
Located mid lake, west side, off Elm Street, this is a two-lane, concrete ramp with a dock and paved parking.
Click here for a Maine Fishing License.
Campgrounds & RV Parks Nearby
Sebasticook Lake Campgrounds - 207 368-5047
Christies Campground - 207 368-4645
Moosehead Trail Campground - 207 974-6241
Sebasticook Lake ME Map - Fishing & Camping Areas
Lake Video
Contact Information
Sebasticook Lake
Sebasticook Lake Campgrounds
52 Tent Village Rd
Newport, ME 04953
207 368-5047
Fishing lakes in each state.
Sebasticook Lake in ME
MAINE


Fishing for largemouth and smallmouth bass in south-central ME.
Sebasticook Lake, in Maine.